Dutch company and Brazil negotiating a $250m Petrobras bribery settlement
Friday, October 23rd 2015 - 08:22 UTC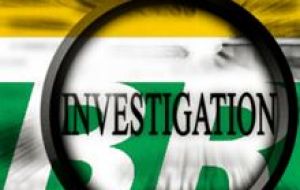 Brazil told Dutch SBM Offshore NV, the world's top oil production ship leaser, to agree soon to a $250 million bribery settlement if it wants to regain its biggest client in the world's largest oil-ship market, according to media reports from Brasilia and Sao Paulo.
The ultimatum gives SBM several days to sign a leniency deal that includes financial reparation and other clauses such as cooperation with a corruption investigation. The settlement, which has been under negotiation for months, would lift a ban on the Amsterdam-based firm from bidding for new business with Petrobras, Brazil's state-run oil company.
Petrobras, whose officials were accused by Brazilian prosecutors of accepting bribes from SBM representatives in order to win contracts, will receive the proceeds of the deal, gaining badly needed cash to finance expansion and pay debt, the largest in the oil industry.
A Brazilian government source, involved in the negotiations, advanced on Wednesday that an agreement was very close but there remained a 50-50 chance of the talks folding over difficulties related to a few final clauses.
"We have negotiated endlessly and we gave them an ultimatum: Either we finish now or we break off talks and the company will be penalized," the source said.
The official did not detail the stumbling blocks but said negotiations had been particularly complex because they involved several parties, including the Comptroller General's office, which is the main negotiator, as well as Rio de Janeiro state prosecutors and Petrobras.
Allegedly the leniency deal under negotiation involves payment by SBM to Petrobras of about 1 billion reais ($253 million), part of which would be paid in cash and the rest in services to be provided by the Dutch company to Petrobras.
Brazilian prosecutors had accused SBM of paying millions of dollars in bribes between 1995 and 2003 to secure contracts with Petrobras. Since the corruption scandal emerged, SBM and other suppliers, including construction and engineering firms, have been implicated, resulting in a ban on doing business with Petrobras.
SBM settled with Dutch prosecutors in November for a record $240 million, including a $40 million fine, ending a two-and-a-half-year inquiry into improper payments to government officials in Angola, Brazil and Equatorial Guinea by sales agents between 2007 and 2011.
Dutch prosecutors said they received information from Brazilian authorities showing that SBM Offshore's Brazilian sales agents, who received at least $139.1 million in commissions, made payments to Brazilian government officials via offshore entities.