Mercosur summit on 21 December; Uruguay takes the helm for next six months
Wednesday, November 4th 2015 - 08:18 UTC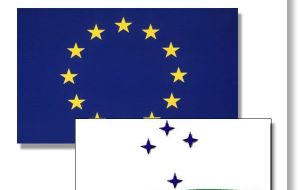 Mercosur heads of state next summit is scheduled for 21 December in Asunción, Paraguay, the country currently holding the group's chair. At the meeting the six-month rotating chair will be handed to Uruguay for the first half of 2016.
The announcement was done by Paraguayan foreign minister Eladio Loizaga following a meeting with the ambassadors from the group's member countries, Argentina, Brazil, Uruguay and Venezuela.
Mercosur is not going through one of its best periods, and since founded in 1991 as a customs union with the purpose of becoming a common market, has been submitted to the influence of policies tainted with ideology which have severely limited its trade and investment development objectives.
This was particularly serious when Paraguay was suspended back in 2012, and the situation helped the other members have Venezuela join as the fifth full member, by 'coming in through the window", according to Paraguayan diplomatic sources.
During this last meeting to prepare the summit the diplomats addressed Mercosur willingness to advance in negotiations with the European Union for a much delayed (1999 trade and cooperation agreement, as well as strengthening Mercosur for the new scenario.
"Mercosur is waiting for the EU tariff-reduction proposals to advance negotiations for the agreement. That is when Mercosur will make a decision", said Argentine ambassador Ana Corradi, who as of next 10 December abandons her diplomatic post in Asunción since she was elected to Parlasur or Mercosur Parliament.
The European Union and Mercosur have agreed to exchange their respective proposals sometime this month, and based on that, advance technical discussions with the hope of achieving something next year.
Brazil together with Uruguay and Paraguay have been most enthusiastic in advancing with negotiations, but have been limited by Argentina's reluctance and the fact it is facing a crucial presidential runoff, but also because its policy during the last twelve years has been to privilege Argentina's domestic market and Argentine jobs with a heavily subsidized manufacturing sector.
This has seriously limited the margins for trade discussions. Venezuela attends meetings but is not included in the EU accord since it only became full member in 2012 and is in the transition period.
Besides Loizaga and Ms Corradi, also attending were Brazilian ambassador Jose Eduardo Felicio; Venezuelan ambassador Alfredo Murga Rivas and Uruguay's Federico Perazza.