Falklands' oil industry deal: Rockhopper will take over FOGL for £57.1m
Wednesday, November 25th 2015 - 07:50 UTC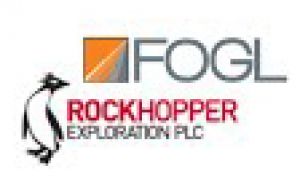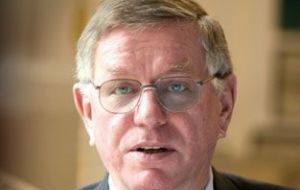 Falkland Islands oil & gas explorer Rockhopper Exploration is launching a £57.1mln takeover of rival Falkland Oil & Gas. Rockhopper and FOGL have agreed a recommended all-share merger resulting in Rockhopper holding 65% of the enlarged group and FOGL owning the rest.
The pair said the deal would create the largest North Falkland Islands licence and discovered resource holder with a material working interest in all key licences.
It would also give them better prospects of moving their flagship Sea Lion project to a final investment decision.
On Monday the two companies announced the start of drilling on a well in the Falkland Islands. They said operator Premier Oil had spudded the 14/20-2 Isobel 2 well on licence PL004a
The takeover will occur through a scheme of arrangement in which shareholders will receive 0.2993 Rockhopper consideration shares for each FOGL share.
Rockhopper chairman Pierre Jungels said: "This transaction enhances Rockhopper's position in the Falkland Islands, with the largest regional acreage position and most discovered resources, coupled with a strong balance sheet.
"By combining Rockhopper and FOGL, we shall create a more coherent licence ownership structure in the North Falkland Basin."
FOGL chairman John Martin said: "FOGL has built a significant portfolio of discovered resources in the Falkland Islands region despite the challenging market conditions.
"The enhanced scale, capabilities and financial position of the merged FOGL and Rockhopper entity will provide FOGL shareholders with a platform from which to bring these quality resources into development."