Mujica wishes Argentina and Macri 'the best', but has fears about 'institutional stability'
Wednesday, November 25th 2015 - 07:35 UTC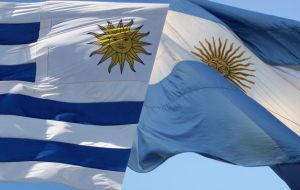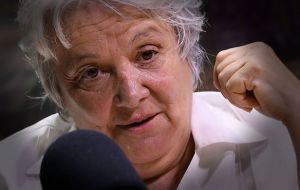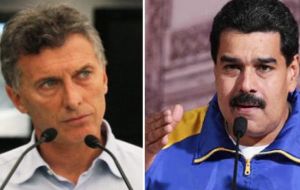 Two days after Mauricio Macri's victory in Argentina, Uruguay's former president Jose Mujica wished Argentina "the best" with its new government, but also expressed fear about the 'institutional stability' of the country.
"It's a difficult political scenario, it won't be simple", said Mujica in his daily radio program, in reference to business friendly Macri's victory, which also means the end of twelve uninterrupted years of Kirchnerism.
"From the deepest of my heart I wish things in Argentina turn out positive, the best possible for its future government which the Argentine people have chosen, Mr. Macri", who takes office next 10 December.
Without giving further details, the former president said his wish has a 'double interest', for one, at least 300.000 Uruguayans live in Argentina and secondly "if things work out for Argentina, this favors Uruguay, but when things go wrong, they end up bashing us on this side of the River".
Mujica then recalled the "fateful 2002", when the Argentine political, economic and social crisis, "gobbled Uruguay, with its dreadful consequences which we still have around us".
The Uruguayan leader again mentioned his fears about institutional stability in Argentina, "the good wishes would not be sincere if I don't also mention my fears, since it's not an easy game". He added that fears and mistrust were born out history.
Mujica then said that the final vote count was very close and tight, and "I believe media have been too quick in jumping into conclusions about Macri's victory".
"The fellow (Macri) is not in office yet, he still has to name his ministers, let's wait a little before announcing conclusions".
Mujica also admitted having several clashes with president Cristina Fernandez, but emphatically denied "she is an enemy".
The former president took time to make some comments about Macri's announced intention of demanding Mercosur imposes the 'democratic clause' on Maduro's Venezuela for violation of the right to free speech, jailing members of the opposition and media censoring and intimidation.
"It's very easy to criticize Venezuela, but there are also many other places to criticize. In Asunción, Paraguay they killed four mayors and they are our neighbors".
Finally Mujica who is in his eighties, said in his radio program that he has no intention of running for the presidency again or for chairman of the ruling coalition, Broad Front, "the little strength I have left will be dedicated to help renew our alliance".
Mujica's wife and current Senator Lucía Topolansky also spoke about Argentina and Venezuela, two issues that have exposed divisions inside Uruguay's ruling coalition.
"President-elect Mauricio Macri will have to negotiate from the very first day as the ruling party won't have the majority in the Congress", said Topolansky adding that Venezuela is not on the verge of an institutional breakdown to justify Macri's eventual request to suspend the Maduro regime from the Mercosur trade bloc.
"For the legislative process and the bills debated in Congress, he will have to count with the votes of both houses. We, in Uruguay, have a parliamentary majority. That was the heart of the question, and Macri does not" she added.
"Argentines will have to make an enormous effort for dialogue. Argentina is a very large and rich country, for Latin America and for the world," underlined Toplansky. "I hope they reach that understanding. It's crucial Argentina does well."
Finally the former First Lady ruled out any fraud possibilities in Venezuela's upcoming parliamentary elections to be held on December 6.