Argentina with an acting president for 12 hours until Macri takes the oath
Wednesday, December 9th 2015 - 21:17 UTC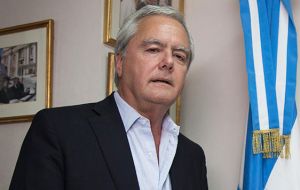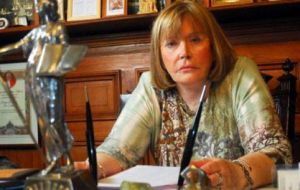 An Argentine federal judge ruled Wednesday that the mandate of President-elect Mauricio Macri is to begin at midnight, though he will not officially be head of state until he takes the oath of office 12 hours later.
The leader of the Senate, Federico Pinedo, will be the country's acting president between the end of incumbent Cristina Fernandez's term - at 11:59 p.m. Wednesday - and Macri's inauguration.
Judge Maria Servini de Cubria praised the precautionary measure requested by Macri, the leader of the conservative Cambiemos alliance, to be considered president before he takes the oath of office, the Legal Information Center said on its Web page.
Even so, the center said that Macri and Vice President-elect Gabriela Michetti will only officially take office once they are sworn in before Congress.
The measure was requested by Cambiemos to resolve the open feud between the outgoing and incoming governments over where the investiture ceremony - and the passing on of the symbols of power, namely the presidential sash and baton - would take place.
Macri had wanted the ceremony to take place in the Casa Rosada presidential residence, but Cristina Fernandez had insisted that it take place in Congress, where her party holds a majority. Nevertheless, Fernandez decided not to attend her successor's inauguration ceremony.
This will be the first time since the end of the military dictatorship in 1983 that a president has not attended the inauguration of an elected successor.