Rousseff picks Barbosa as finance minister, a strong critic of Levy and austerity
Saturday, December 19th 2015 - 06:39 UTC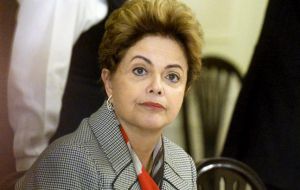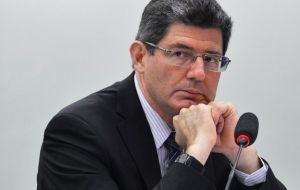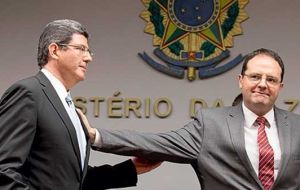 Brazilian President Dilma Rousseff on Friday picked her close aide Nelson Barbosa, a left-leaning economist, to take over the finance ministry from Joaquim Levy who is leaving after a series of disagreements over economic policy.
Barbosa, currently the planning minister, has been one of the strongest opponents of the aggressive austerity drive that Levy led in an attempt to regain the confidence of investors in an economy mired in its worst recession in a quarter of a century.
Faced with the threat of impeachment by her opponents, Rousseff has watered down Levy's push for austerity, the latest sign that she could abandon market-friendly policies to gain support from her leftist allies in Congress.
Levy, who had been in his post for nearly a year, clashed repeatedly with Rousseff over budget cuts needed to shore up the country's budget.
Barbosa is considered an economist in much the same mold as Rousseff and his appointment will be interpreted as a return of the policies blamed by critics for sinking Latin America's largest economy into recession this year.
Barbosa served as Executive Secretary at Brazil's Ministry of Finance from 2011 to 2013. He holds a PhD in Economics ("Essays on Structuralist Macroeconomics", 2001) from the New School for Social Research in New York and a Master's degree and BA in Economics from the Federal University of Rio do Janeiro.
Prior to his position as Executive Secretary at Brazil's Ministry of Finance, Barbosa held several positions within the federal government. He was Secretary for Economic Issues (2007-2008) and Deputy Secretary for Economic Policy at the Ministry of Finance. He was also the Chairman at Bank of Brazil (2009-2013), and a member of the board of Vale SA (2011-2013). His experiences within the government level includes positions at the Central Bank (1994-1997), National Development Bank (2005-2006) and Ministry of Planning (2003).