Ecuador disenchanted with OPEC policy will work as if the cartel 'did not exist'
Friday, January 22nd 2016 - 07:21 UTC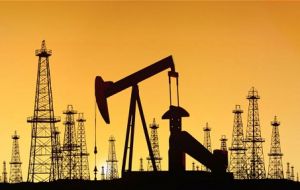 Ecuador President Rafael Correa said that his government was "tired" of pushing OPEC to decrease output and that the nation would keep working as if the oil cartel "did not exist."
Correa, the leader of the Organization of the Petroleum Exporting Countries' smallest member, has long pushed for a cut in production to boost prices. However, those calls have gone unheeded by OPEC's bigger members. "With a small cut in production, the price could rise a lot," Correa told reporters. "Why don't they do it? I'm tired of insisting."
Regional ally Venezuela has reportedly asked OPEC to hold an emergency meeting to discuss steps to prop up oil prices, although delegates said it was unlikely to happen.
Oil prices have collapsed to below US$28 a barrel, their lowest since 2003, on a supply glut that may worsen this year with the lifting of sanctions on Iran. The decline is painful for all producers, particularly poorer OPEC members such as Venezuela and Ecuador.
However four delegates from OPEC cartel members cast doubt on the idea that an emergency meeting would take place, dashing hopes of a raise in the price of oil. OPEC's Gulf members including Saudi Arabia have opposed earlier calls for emergency meetings.
Saudi Arabia and its Gulf OPEC allies led a change in OPEC policy in 2014 to defend market share against higher-cost rivals, rather than cut supply to support prices. OPEC at its last meeting, held in December, rolled over that strategy. OPEC is already pumping oil at close to record levels, even before any extra Iranian crude reaches the market. The next scheduled OPEC meeting is not until June.