Uber wins the bitter battle against London's black taxi trade
Friday, January 22nd 2016 - 09:35 UTC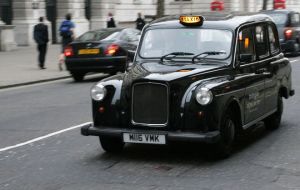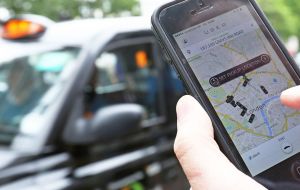 Uber have emerged victorious in their bitterly fought battle against London's black taxi trade. London mayor Boris Johnson threw out a series of proposals which would have heavily restricted the minicab booking app. The London mayor said he had rejected what he described as "neanderthal" and "ludicrous" calls from London taxi drivers to crack down on the company.
The mayor had previously consulted on plans to limit the number of private hire vehicles in London, ban several features of the Uber app and force users to face at least a five minute delay before booking a minicab.
London black cab drivers had campaigned heavily in favour of new restrictions on the company, culminating in angry protests at City Hall last year. Police released footage of a protestor assaulting a security guard who was knocked out as protestors tried to force their way into the building.
However, Johnson said it was not possible to "turn the clock back on technological progress". He also admitted that he had been lobbied heavily by the government not to impose any new regulations.
Johnson said his "friends in government" were "adamant" that they didn't want to limit the number of private hire vehicles in London. Asked about reports that the chancellor George Osborne had personally texted him to lobby against the plans, Boris replied that it was a subject which "keenly exercises the government".
However, he said it was a "category error" by the government to assume that "Uber must be a great thing because its' Californian and tech…" and insisted the rise of the company needed to be managed carefully.
Johnson announced that there would be some new regulations of private hire vehicles. Under new proposals to be considered by TfL, Uber drivers will be forced to undertake English language tests in order to retain their license. He also announced a new consultation on removing the congestion charge exemption for minicabs.
The latter proposal is likely to be resisted by Johnson's own party however. Conservative Assembly member Richard Tracey said he had "significant concerns" about the plans which "will increase fares and reduce choice for Londoners".
The Labour party called on the mayor to reveal full details of all lobbying he had received on the issue from government.
"For months there have been strong rumours that the Chancellor and Prime Minister have been personally lobbying Boris over Uber. For just as long City Hall have stonewalled our FoI attempts to get to the bottom of this," Labour assembly member Val Shawcross said.
"The Government are there to serve the public interest. It would be incredibly worrying if senior government ministers were secretly lobbying for private companies outside the proper processes."
Uber welcomed the announcement. "This is good news for Londoners and a victory for common sense," a spokesperson said.
"We're pleased Transport for London has listened to the views of passengers and drivers, dropping the bonkers ideas proposed last year like compulsory five minute wait times and banning showing cars in apps."
A spokesperson for the London Taxi Drivers Association said that Boris had pandered to the private hire lobby and described the new regulations as a "disgrace".
The Mayor's Wednesday announcement is the latest blow to London cabbies, who have lost a series of battles against the minicab booking app. Last year the High Court ruled against taxi drivers in their attempt to get the Uber app classified as a taximeter.
Under UK law, only black cabs are able to ply for hire on London streets. Cabbies had argued that the immediacy of the Uber app, which allows people to be picked up within seconds of booking a cab, effectively allowed Uber to act as black cabs.
The argument was rejected by the court, leaving new regulations as the only remaining route left for cabbies in their battle with Uber. But Johnson's announcement effectively brings that battle to an end, barring a major change in direction from the next London mayor.