Guanabara Bay pollution at the heart of Olympics sailing competition controversy
Thursday, January 28th 2016 - 06:28 UTC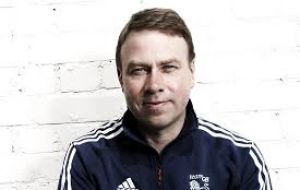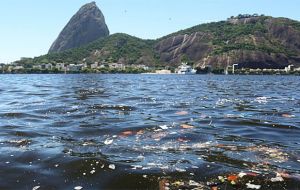 The former CEO of World Sailing says he was fired for pushing to get rid of polluted Guanabara Bay as the sailing venue for this year's Olympics in Rio de Janeiro. Peter Sowrey tried to change the venue, or at least have a "B plan" but says "I was told to gag myself on the subject."
Andy Hunt took over just two weeks ago as the new CEO, and sailing is still scheduled to begin in August in the sewage-filled bay.
In interviews Sowrey and Hunt said the bay — overlooked by the famous Christ the Redeemer monument and Sugarloaf Mountain behind it — may give sailing the kind of television coverage it seldom enjoys.
It could also bring unwanted attention if sailors fall ill, or if floating rubbish — plastic bags to door frames to animal carcasses — fouls rudders and costs someone an Olympic gold medal.
Sowrey proposed moving the event to Buzios, a coastal resort about 160 kilometres from Rio that has been host to several large sailing events. Of course, it's too late now for that change.
Sowrey, who left in December after only five months on the job, came to the governing body from the consulting company Accenture. He acknowledged he had little experience dealing with the politics that drive international sports federations. But he brought business acumen.
"The board felt I was way too aggressive," Sowrey said. "They basically voted me out. I didn't resign. The board finally told me to leave."
Sowrey said looking at Guanabara Bay on "fact-based, data-driven model we would never consider sailing in that quality of water."
About 1,600 athletes will compete in these venues during the Olympics, which open August 5, and hundreds more during the subsequent Paralympics