US economy in a bubble, says Trump, "I hope they pop before I become president'
Friday, January 29th 2016 - 04:40 UTC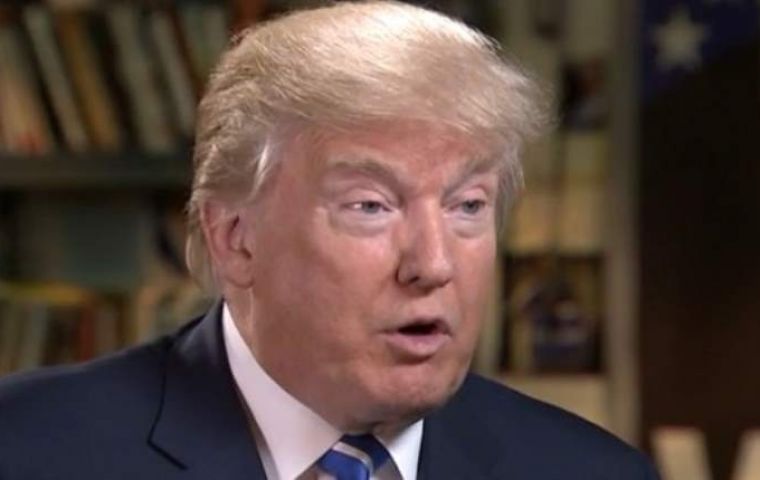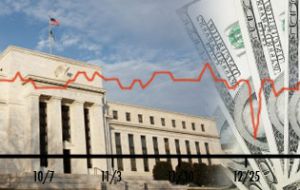 Republican presidential candidate Donald Trump said the United States economy is in a bubble he fears will burst and he does not want to deal with a financial collapse if he is elected to the White House.
The billionaire real estate mogul cited the economy as one of the toughest assignments he would face as president if he wins the Nov. 8 presidential election, along with the Iran nuclear deal.
"It's a very daunting task, and we're in deep trouble. The country's a mess," Trump told ABC's "Good Morning America" program.
"We're in a bubble," added Trump, the front-runner for the Republican presidential nomination. "And, frankly, if there's going to be a bubble popping, I hope they pop before I become president because I don't want to inherit all this stuff. I'd rather it be the day before rather than the day after, I will tell you that."
Recent U.S. job growth has been strong and the latest government data showed that the nation's unemployment rate held steady last month at a 7-1/2-year low of 5% even as more people entered the labor force, a sign of confidence in the job market.
The U.S. economy is growing at about a 2% annual pace, but the manufacturing and industrial sectors have shown weakness. Slumping oil prices and slowing growth in China have cast a pall on the outlook for the global economy. World markets have slumped amid worries over China's debt.
"Look at the stock market today, look at it for the last week," Trump said. " ... We've gone down so much."
In November, Trump accused the U.S. Federal Reserve of keeping interest rates low to help Democratic President Barack Obama, saying higher rates would burst the U.S. economic bubble.
Obama took office in January 2009 amid the biggest U.S. financial crisis in decades, leading to bank and auto industry bailouts and a multibillion-dollar economic stimulus package.