Brazil ends 2015 with record deficits: primary, 1.88% and fiscal 10.34%, of GDP
Saturday, January 30th 2016 - 11:53 UTC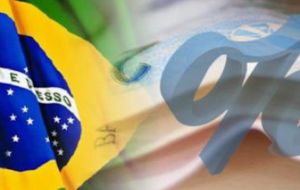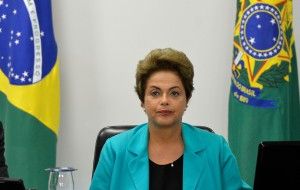 Brazil posted a primary budget deficit in 2015 of 111.25 billion Reais (roughly $27.29 billion), the biggest since the data series began in 2001, the Central Bank said on Friday. The primary budget deficit (before interest payments), equivalent to 1.88% of GDP, was more than triple the primary budget gap in 2014 (32.5 billion reais, or 0.57% of GDP).
Including interest payments, Brazil's budget deficit amounted to 613 billion reais ($150.36 billion), equivalent to 10.34% of GDP.
Brazil's primary budget deficit of 71.7 billion reais ($17.59 billion) in December contributed heavily to the annual result.
The 12-month reading also was adversely affected by the government's decision in late December to pay back its outstanding debt of more than 72 billion reais with state-owned banks.
That debt grew because the government stopped depositing with those banks, used as paying agents, a portion of the total budgeted for items such as unemployment benefits and assistance for low-income families.
Those budget maneuvers were the justification used by Congress in launching impeachment proceedings against President Dilma Rousseff last month.
In a bid to get its fiscal house in order, Brazil's government launched an austerity plan in early 2015. Still not fully approved by Congress, it has included tax hikes and spending cuts that have cooled the domestic economy.
The austerity measures, however, have been unsuccessful in bringing down the deficit, which has continued to grow. The government repeatedly modified its primary budget target in 2015, acknowledging that a deficit was unavoidable. But it has thus far been more optimistic about 2016, forecasting a primary budget surplus equivalent to 0.5% of GDP.