Argentina fish landings down 4,2% last year, but squid was down 25%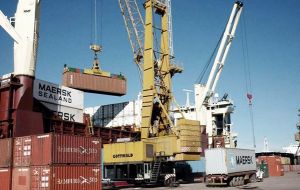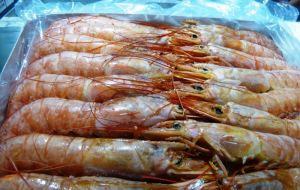 Fish landings in Argentina totaled 752,359.1 tons in 2015, which represents 4.2% less than the previous year, according to the latest from the National Under secretariat of Fisheries. Among the main species of commercial importance, Illex squid (Illex argentinus) led the decline with a drop of 25%, with landings amounting 126,531.4 tons until 30 December 2015.
Hake (Merluccius hubbsi) discharges experienced a slight decrease of only 1.5% to 263,015.8 tons. However, shrimp (Pleoticus muelleri) maintained its upward trend: landings totaled 140,600.1 tons, 10.5% more than in 2014.
Landings of Patagonian toothfish (Dissostichus eleginoides) totaled 3406.4 tons, down 12.6%, and hoki (Macruronus magellanicus) fell by 17.3%, to 48,294.2 tons. Other resources that recorded marked falls were the white-mouth croaker (Micropogonias furnieri), with landings decreasing 28.3% to 27,662.3 tons, and sole (Paralichthys patagonicus), with discharges down 13.3% to 5,055, 3 tons.
Mackerel (Scomber japonicus) was the species that showed the largest increase in landings, 136.8%, with 17,971.5 tons, compared to only 7,589.3 tons in 2014. Landings of European anchovy (Engraulis anchovy), meanwhile, rose 3.3%, to 14,410.7 tons.
With regard to exports, the latest situation report issued by the Under secretariat of Fisheries includes data until November 2015, so it is not possible to know the final figures of last year.
However between January and November 2015, Argentine fish exports fell by 7% in volume and 6.8% in value, with 436,897 tons sent abroad equivalent to US$ 1.39bn.
Exports of fresh or chilled fish, excluding fillets, plummeted by 51.3% in volume and 51.1% in value. Sales of mollusks decreased 20.1% in volume and 31.3% in value, while fillets and other fish meats went down by 16.9% and 14.3% respectively.
Fishmeal, fish oil and pellets unfit for human consumption, however, grew 2.8% in volume and 12.3% in value.
Illex squid exports to November reached 94,709 tons equivalent to US$104.25 million, with declines of 20.5% in volume and 36.3% in value, compared to 2014.
Regarding hake (hubbsi), 89,211 tons, exports to November were US$ 220.97 million, down 17.4% in volume and 17.5% in value, comparing with the same period of 2014.
Some 115,266 tons of shrimp were sold for US$ 731 million, an increase of 13.9% in volume but only 1.8% in value, as its price dropped 10.7% on average. (FIS).-