Valcke banned for 12 years from FIFA for misconduct and destruction of evidence
Saturday, February 13th 2016 - 05:45 UTC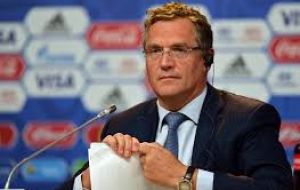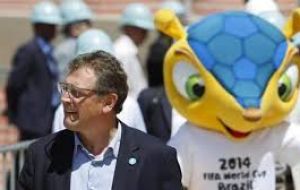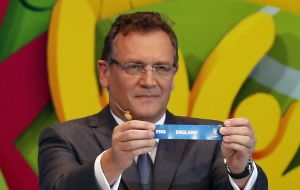 Two weeks before the presidential election, FIFA's top judge bans former secretary general Jerone Valcke for 12 years for misconduct relating to World Cup ticket sales, travel expenses and destruction of evidence.
FIFA's ethic committee said the 55-year-old, who was fired last month, was banned with immediate effect for his involvement in a World Cup tickets scandal, abuse of travel expenses and cases involving related-parties issues and the sale of TV and other media rights. He also destroyed evidence to throw investigators off the scent of corruption.
In total, he breached seven FIFA ethics rules, resulting in the ban and a fine of 100,000 Swiss francs. FIFA investigators last month had recommended a nine-year ban from football for Sepp Blatter's No.2 who was first suspended in September over allegations linking him to a 2014 World Cup ticketing scam.
FIFA's judging chamber on Friday found that Valcke did nothing to stop a sports marketing firm gaining an undue advantage from the selling of Brazil 2014 tickets and "even encouraged the persons responsible to do so".
Astonishingly, Valcke travelled at FIFA's expense "purely for sightseeing reasons as well as repeatedly choosing private flights for his trips over commercial flights without any business rationale for doing so" benefiting Valcke and relatives, FIFA said.
"In doing so, Mr Valcke acted against FIFA's best interests and caused considerable financial damage to FIFA, while his private and personal interests detracted him from his ability to properly perform his duties as the secretary general of FIFA," said a FIFA statement.
Valcke was found guilty of attempting to grant the TV and media rights for the 2018 and 2022 World Cups to a third party "for a fee far below their actual market value and had taken concrete preparatory action in this regard".
More damning still was that Valcke "deliberately tried to obstruct the ongoing proceedings against him by attempting to delete or deleting several files and folders relevant to the investigation, despite being aware of his duty to preserve all data and to collaborate in order to establish the facts of the case".
Valcke received a more severe punishment that FIFA president Sepp Blatter and UEFA chief Michel Platini, who were handed eight-year bans for financial misconduct in December. Both deny wrongdoing and are taking their appeals to the Court of Arbitration for Sport.