Main oil exporters agree to freeze production, ...if all leading producers join
Wednesday, February 17th 2016 - 11:04 UTC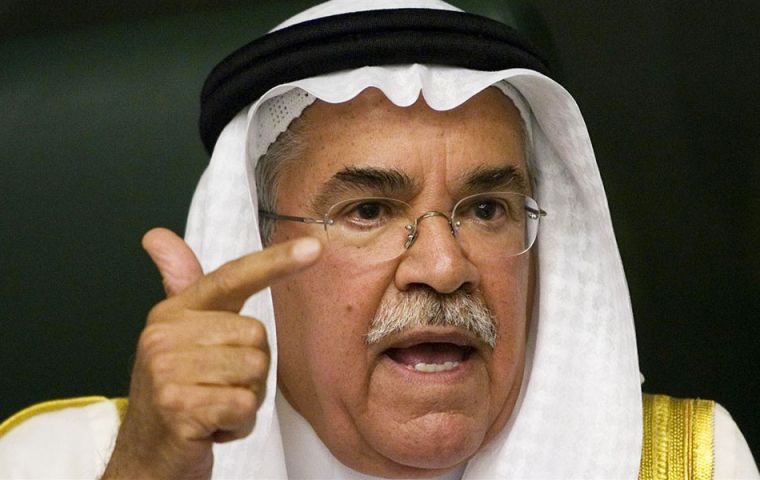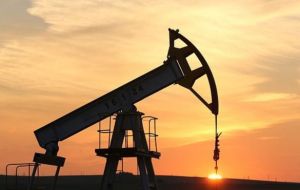 Four of the world's biggest oil-producing nations moved to freeze their production on Tuesday to try to halt the 70 percent drop in the price of crude because of a glut of oil on world markets. The agreement was reached by the oil ministers of Russia and three members of the Organization of the Petroleum Exporting Countries, Saudi Arabia, Venezuela and Qatar, during a closed-door meeting in Doha, the Qatar capital.
The quartet said they would freeze output at January levels, which Saudi oil minister Ali al-Naimi called "adequate." But Naimi said the pact is conditional on other large producers also agreeing to freeze their output.
Further talks involving Iran and Iraq are set for Tehran on Wednesday. Iran might not agree to a production curb as it again looks to export oil with the lifting of United Nations and Western economic sanctions that had been aimed at curbing Tehran's development of nuclear weaponry.
"We don't want significant gyrations in prices," Naimi said. "We don't want a reduction in supply. We want to meet demand and we want a stable oil price."
The pact to freeze production marks a shift in Saudi oil policy. For months, as oil prices plunged, Riyadh had refused to curb its production in an attempt to force other oil producers, especially U.S. shale oil producers, out of the market.
But with producers across the globe drilling too much oil, coupled with some economies slowing and thus not needing as much oil to fuel their industrial production, prices continued to fall.
That in turn has hurt oil-dependent government budgets, particularly in Russia and Venezuela. But even oil-rich Saudi Arabia, with some of the world's biggest untapped oil reserves, says it has a record budget deficit.
The Doha meeting could be a signal that oil-producing nations, including OPEC members, might eventually agree to an outright production cut to halt a 19-month slide in prices that has sent oil falling below US$30 a barrel for the first time in well over a decade.
The price for the benchmark U.S. crude dropped 51 cents a barrel on Tuesday to US$28.93, while the price for Brent crude drilled in the North Sea fell to US$32.61 a barrel.
Analysts said oil fell on Tuesday because investors had hoped the countries meeting in Doha would cut their production, not just freeze it. Some analysts have predicted that prices will eventually fall to at least US$20 a barrel before any recovery begins.
However, "the agreement (if successful) should support oil prices but there are reasons to be cautious. Not all OPEC members have signed up to the deal - notably Iran and Iraq. History would also suggest that compliance may be an issue" said Capital Economics' analyst Jason Tuvey.
Also complicating any potential agreement is the geo-political rivalry in the Middle East between Sunni Muslim power Saudi Arabia and Shi'ite Iran. Saudi Arabia and its Gulf allies are fighting proxy conflicts with Russia and Iran in the region, including in Syria and Yemen.
In Syria's five-year-old civil war, Riyadh politically and financially backs some rebel groups battling President Bashar al-Assad's government, which has gained the upper hand with the help of Russian warplanes and Iranian-backed Shi'ite militias.