US congressional delegation visits Gibraltar in support of self determination
Thursday, February 18th 2016 - 06:51 UTC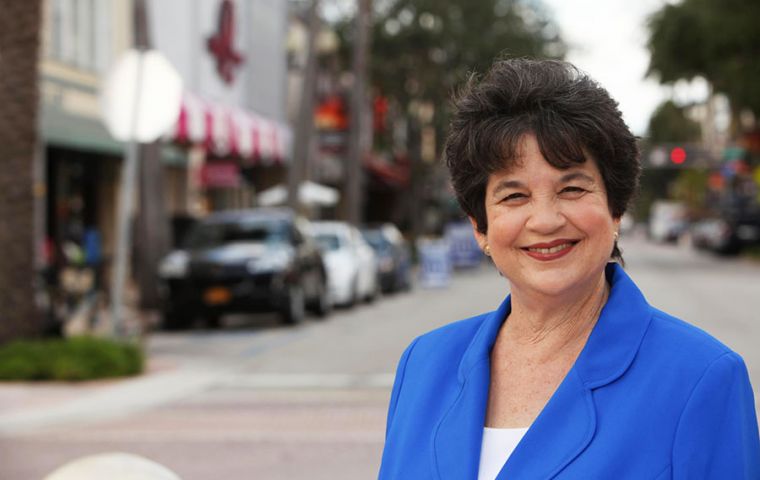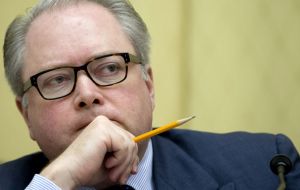 A visiting delegation from the Congress of the United States has praised Gibraltar's economy and spoken of why they co-sponsored a bill supporting Gibraltar's right to self-determination in the House of Representatives.
Democratic Congresswoman Lois Frankel (Florida) told GBC Americans believe in democracy and people's right to vote for who should be in charge of their political lives.
Republican Congressman George Holding (North Carolina) said it was important to raise awareness of Gibraltar, praising its economic growth and budgetary surplus.
This visit has been organized under the UK's Mutual Educational and Cultural Exchange Act program, in coordination with the Government of Gibraltar. It included briefings by the Chief Minister Fabian Picardo and his Deputy, as well as a meeting with the Board of the American Chamber of Commerce in Gibraltar.
After the reception at Grand Battery House, the two Members of Congress joined the Deputy Chief Minister Dr Joseph Garcia in the laying of wreaths at the American War Memorial.
Since Gibraltar's GSLP/Liberals first made it to government in 2011 they have stressed the importance of developing relations with the United States. To such an extent that Chief Minister met President Obama some time ago.
A Gibraltar Government statement last night said: "A US Congressional delegation is visiting UK and Gibraltar from 16 - 19 under a Mutual Educational and Cultural Exchange Act program. The delegation arrived in Gibraltar on Tuesday afternoon and later had dinner with the Chief Minister and the Deputy Chief Minister".