Odebrecht's involvement in Petrobras corruption scandal costing the conglomerate dearly
Friday, March 11th 2016 - 20:47 UTC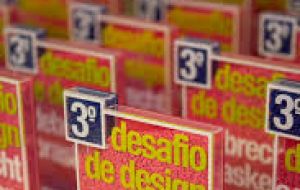 The Odebrecht group of companies, whose top officials have been sentenced to prison for involvement in the corruption scheme of Brazil's largest company Petrobras, has come under strong pressure from its creditors to use the crown jewel, the petrochemical company Braskem as collateral to avoid filing for bankruptcy.
The outstanding debt of the group is in the range of nearly R$10 billion (US$2.8bn). Avoiding the fall of the ethanol producer Agroindustrial will also be a decisive step in containing the crisis of confidence that could bring down other companies from the conglomerate, which has an overall debt of more than R$100 billion (US$ 27.2bn) in Brazil and abroad.
Another key decision which is already under discussion will be the appointment of a new head, after Marcelo Odebrecht received a prison sentence of more than 19 years for his participation in the corruption scheme at Petrobras under investigation in Operation Lava Jato.
According to Sao Paulo's reliable main daily, Folha, to restructure the debt of Agroindustrial and extend the payment deadline, creditors want Odebrecht to offer Braskem shares as collateral. The petrochemical company is controlled by Odebrecht and is a partner of Petrobras.
If a new agreement were to be sealed according to these terms, Bradesco, Itaú, Santander and Banco do Brasil would all own part of Braskem were Agroindustrial to renege on its payment plan.
Braskem accounts for more than R$100 billion, half of all Odebrecht revenue.
Odebrecht would prefer not to trade these shares in this manner; however and according to Folha despite denying it, the Odebrecht group is negotiating the sale of its participation in Braskem.
There are "no negotiations for the sale of Braskem participation" the Odebrecht conglomerate said in a statement, but Sao Paulo financial operators insist that talks are taking place.
The conglomerate, one of Brazil's largest private companies is in the middle of a serious confidence crisis because of all the corruption allegations, not only in Brazil but in the rest of Latin America and Africa.
Odebrecht is a global organization, founded in 1944, with presence in 21 countries and diversified business activities in the fields of engineering and construction, industry, and in the development and operation of infrastructure and energy projects. The company last year had a turnover of 31bn dollars and employs worldwide some 165.000 people.