Judge Griesa sends strong message of support for Argentina at crucial moment
Wednesday, March 16th 2016 - 17:29 UTC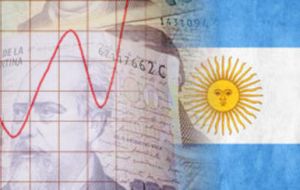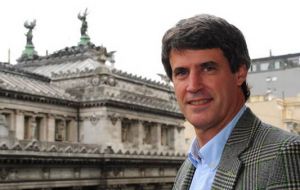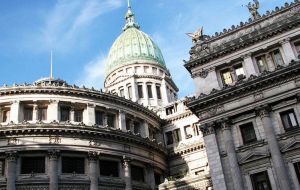 As the Argentine congress started to debate an end to the 15-year litigation, United States District Judge Thomas Griesa sent a new message of support to Argentina by claiming he won't allow any attempts to seize the funds to be used by Argentina to pay the holdout creditors.
"Any attempt to attach, restrain or otherwise encumber funds intended for settlement of any action would be contrary to the public interest," Griesa said, adding that the settlements are of "critical importance to the economic health" of Argentina.
Argentina is set to issue more than US$12 billion in bonds to obtain the funds to pay in cash the creditors who have already accepted the government's offer. There are still about 15% of creditors who haven't reached a deal so there is a risk of them seeking to block the payment.
The order issued by the US judge also mentioned that the banks that will be part of the debt issuance will have to transfer the funds directly to the holdout funds. HSBC, Citibank, Wells Fargo, Bank of New York, Goldman Sachs, JP Morgan and State Street Bank are among those institutions.
The Argentine Finance Ministry headed by Alfonso Prat-Gay celebrated Griesa's order, which not only protects the upcoming debt issuance but also gives an additional incentive for the remaining bondholders to accept the government's offer. "Investors now have the guarantee that the funds won't be seized so there could be a larger interest," sources at the ministry said.
But the debt issuance is on hold until the Second US Circuit Court of Appeals in New York confirms Griesa's ruling lifting the injunction against Argentina, which has until April 14 to pay the US$4.65 billion deal signed with the largest holdouts such as Elliott Management and Aurelius Capital.
Griesa's ruling vacating the injunctions was conditioned on Argentina repealing two laws concerning its debts and paying creditors who by February 29 reached settlements with the Macri administration. The injunctions prevented Argentina from servicing its restructured debt until it paid the investors, who spurned its 2005 and 2010 debt restructurings.