Mercosur prepares to celebrate 25th anniversary hoping it can be 'reborn' under Argentine leadership
Saturday, March 26th 2016 - 07:15 UTC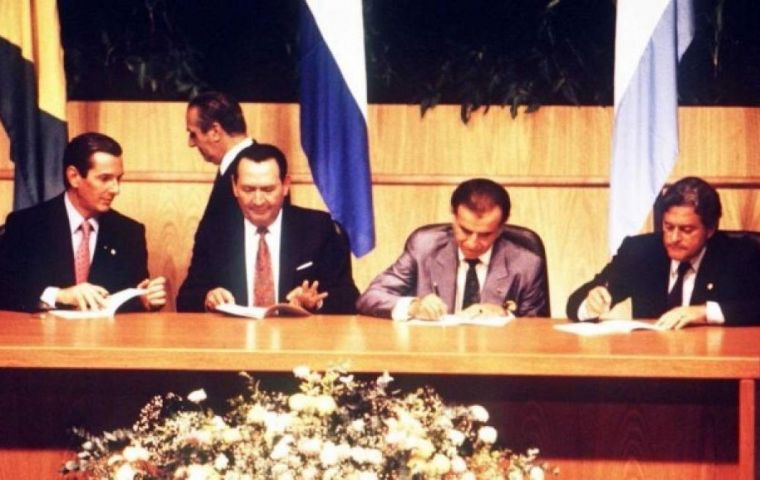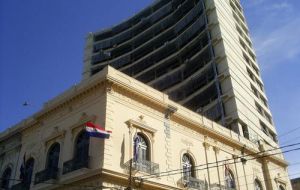 On Saturday 26 March the Asuncion Treaty, which gave birth to Mercosur, the Common Market of the South, will be 25, and even with celebration plans the mood of its members is not enthusiastic following years of "too much ideology" and "too little trade and business", distant from the original idea and purpose.
Nevertheless there will be time to organize an international symposium, "The future of Mercosur" on Wednesday April first, in Paraguay at the country's foreign ministry. Guest speakers include Felix Peña, an Argentine academic and historian, and ambassador Jose Botafogo from Brazil.
The Asuncion Treaty, the founding charter of Mercosur was passed on 26 March 1991, in Paraguay with the original founding members, Argentina, Brazil, Paraguay and Uruguay, and Venezuela joining following a long controversial process in 2012. It was approximately a decade ago that the block privileged political issues over trade and became highly ideological.
However with the new administration in Argentina, it is expected the block will be 'reborn' and return to its original trade/business/economics targets. The purpose of the symposium is "to know where Mercosur wants to head, what is the block targeting".
In effect Paraguayan sources recalled that in the second half of last year when Paraguay held the rotating chair there was a specific consensus from all participants that the priority was a return to the roots of Mercosur. This is particularly significant since in recent years because of the global and regional situation, trade among its members has suffered a standing erosion. This besides the fact that the two main partners privileged protectionist practices until overrun by recession and loss of elections.
"We're addressing this situation, working to improve trade among members, because the greater those volumes are, and the lower tariffs, countries and other blocks will look at us seriously, as a group of countries firmly committed to integration" according to the organizers of the symposium.
In related news it was announced that the Paraguayan Senate passed Bolivia's Adhesion Protocol to Mercosur, which means that now only Brazil's approval is pending. The parliaments of Argentina, Uruguay, Bolivia and Venezuela have already approved the document. Bolivia currently is an associate member of Mercosur and requested to become a full member in 2012.