Falklands waiting UK reaction; extended continental shelf does not apply to mobile species such as squid
Tuesday, March 29th 2016 - 02:59 UTC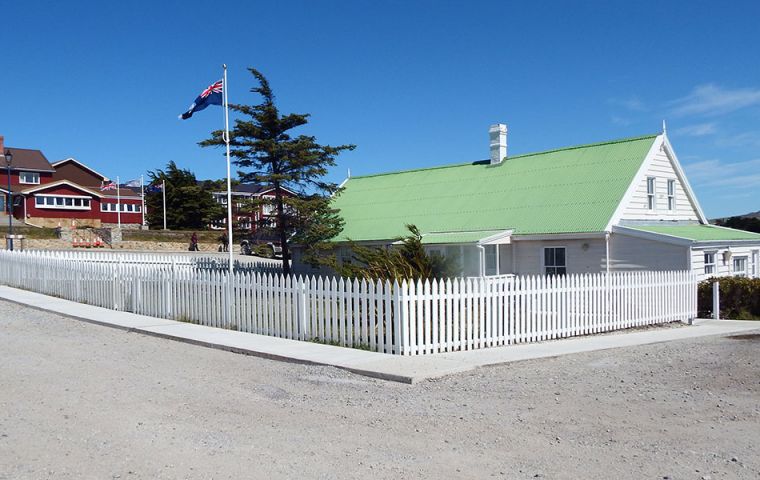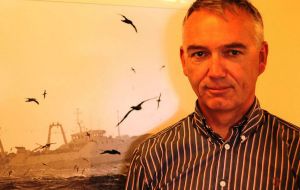 The Falkland Islands Government, FIG, reacted to the Tuesday official Argentine announcement of its extension of the continental shelf saying it was waiting clarification from the UK government on the implications, if any for the Islands. What is certain is that it does not affect fisheries or squid catches, one of the Islands main source of income.
"Members of the public will be aware of a pending announcement today (Tuesday) in Buenos Aries of an apparent United Nations Convention on the Law of the Sea (CLCS) decision on the Argentine Continental Shelf extension application.
"FIG is seeking clarification from the UK Government on what, if any, decisions have been made, and what implications there may be for the Falkland Islands."
They say as soon they have any firm information they will make it available. Their understanding has always been that the United Nations would not make any determination on applications for continental shelf extension in areas where there are competing claims.
The Falkland Islands are entirely autonomous politically and administratively with the exception of foreign affairs and defense.
Regarding fisheries the Falklands' Director of Natural Resources John Barton, interviewed by the Penguin News, said that the issue of extended continental shelf beyond the 200 miles maritime limit, is ruled by Art. 77 of the Law of the Sea and only refers to sedentary species.
"'The natural resources referred to in this Part consist of the mineral and other non-living resources of the seabed and subsoil together with living organisms belonging to sedentary species, that is to say, organisms which, at the harvestable stage, either are immobile on or under the seabed or are unable to move except in constant physical contact with the seabed or the subsoil".
So in theory any jurisdiction over extended continental shelf areas beyond 200 miles and out to 350 miles does not apply to mobile marine living resources such as squid. Any extensions of continental shelf areas are more relevant to mineral resources.