Dilma main ally abandons government pushing her closer to impeachment
Wednesday, March 30th 2016 - 06:28 UTC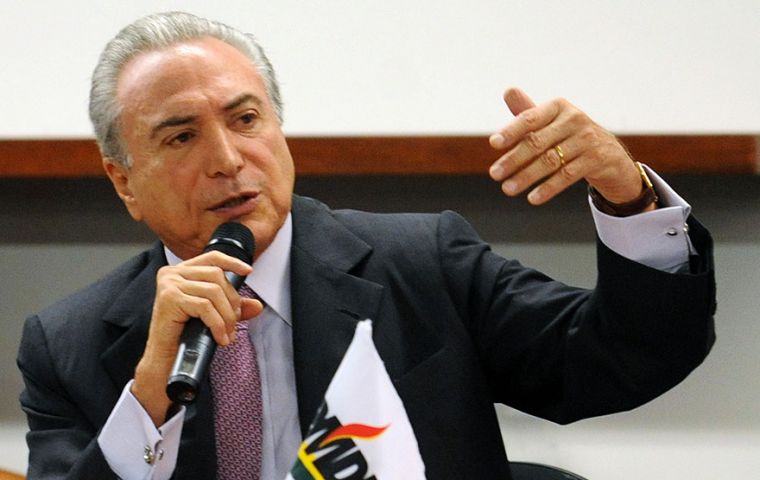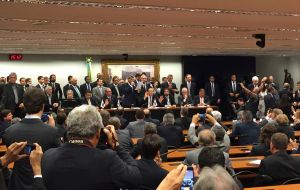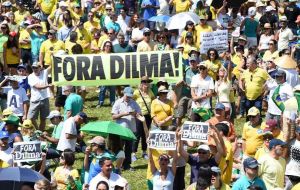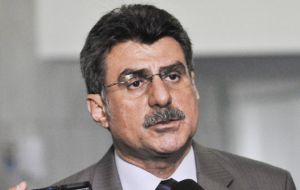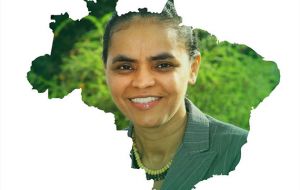 A anticipated Brazil's largest party, the Brazilian Democratic Movement Party, PMDB, announced on Tuesday it was leaving President Dilma Rousseff's governing coalition and pulling its members from her government, a departure that raises the odds she could be impeached in a matter of months.
PMDB took just a few minutes to decide unanimously in a packed leadership meeting that its six ministers in Rousseff's Cabinet and all other party members with government appointments must resign immediately.
Under Brazil's presidential system, Rousseff will remain in office but the break cripples her fight against impeachment proceedings in Congress, which could put Vice President Michel Temer, leader of the PMDB, in the presidential seat.
Rousseff has denied any wrongdoing and called the impeachment efforts a coup to oust her ruling Workers' Party (PT). The opposition is pressing to impeach her for allegedly breaking budget laws to boost spending in the run-up to her 2014 re-election.
Their efforts gained steam as more than three million Brazilians took to the streets this month to protest at the worst recession in decades and a vast corruption scandal at state oil company Petrobras that has reached the president's inner circle.
"We're going to try to change the country. The economic and social crisis is very serious," Senator Romero Juca, the PMDB's first vice-president, said after the rowdy meeting in which party members chanted "Temer President" and "Out with the PT."
The loss of Rousseff's main coalition partner may prompt smaller parties to abandon the government, leaving Brazil's first female president increasingly isolated as the impeachment process nears a vote in the lower house, expected in mid-April.
It would be Brazil's first impeachment since former President Fernando Collor de Mello was put on trial in the Senate in 1992 for corruption.
Rousseff's struggles are just a part of a broad crisis in Brazil, which was hailed until recently as one of the world's most promising developing countries alongside China, India and Russia.
Brazil's economy shrank 3.8% last year and is on track for the worst two-year recession in more than a century, according to economists. The government is also grappling with an epidemic of the mosquito-borne Zika virus as it scrambles to prepare for the Olympic Games in Rio de Janeiro in August.
Rousseff canceled a trip to a nuclear security summit in Washington because of the deepening political crisis. Nevertheless chief of staff Jacques Wagner said that he's confident a new coalition can be formed by the end of the week
Marina Silva, a environmentalist and political leader who came third in presidential elections in 2010 and 2014, slammed the PMDB for opportunism in severing its alliance with Rousseff's party.
"In just three minutes ... the PMDB decided to jump from the government's coalition of which, for the past 13 years, it was the biggest beneficiary - without any explanation to the Brazilian people, and with no apology for being equally responsible for all the things that led to the current crisis," she said.