Irish beef farmers strongly reject accord with Mercosur; protest letter to Trade Commissioner Malmstrom
Friday, April 8th 2016 - 07:12 UTC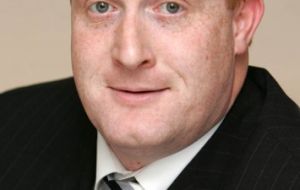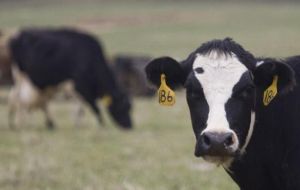 The Irish Farmers' Association has described an European Union offer to allow limited access to the EU market for Mercosur beef producers as "unfair". The offer, which includes beef producers in Brazil, Uruguay and Argentina, is about to be presented to European Union member states for discussion, ahead of a proposed formal exchange of offers as part of the EU-Mercosur trade negotiations in May.
Previous analysis by the EU highlighted that the European beef sector could lose as much as €7.8 billion if full EU market access was allowed to the deal with Mercosur.
Irish Minister for Agriculture Simon Coveney wrote a very strongly-worded letter to European Trade Commissioner Cecilia Malmstrom urging her not to proceed. In the letter Mr Coveney said that Ireland, and a number of other member states, have strong objections to what is being proposed, which, he said, would certainly affect the country's agriculture sector, and in particular on beef.
He said that Ireland has grave misgivings about the approach being taken by the EU in these trade talks and that offers about sensitive products like beef should not be on the negotiating table at this stage. He warned the commissioner that proceeding with the current approach could only be seen as counterproductive.
Mr Coveney said that renewal of the Mercosur negotiations is coming at a very difficult time for European farmers and he urged her to take account of Ireland's concerns and to pull back from making an inappropriate and unwise offer to the South Americans.
Meanwhile, the IFA is demanding that Taoiseach Enda Kenny gets directly involved.
IFA National Chairman Jer Bergin has called on Mr Kenny to intervene with EU President Jean-Claude Juncker. He requested that the trade negotiations do not proceed and any further, and insisted that no exchange of offers is made, in particular on sensitive products such as beef.
The IFA has also raised concerns over the traceability and welfare of cattle in Mercosur, as well as the use of hormone growth promoters.
Bergin said the deal "would be unequivocally negative for Irish and European agriculture and would particularly damage Ireland's important beef sector.
Likewise the director of Meat Industry Ireland Cormac Healy said that an accord with Mercosur "has the potential to have a major destabilizing effect on the EU beef market in particular but also raises real concerns for the pig meat and poultry sectors".
The MII Director said that a renewed offer by the EU to Mercosur is completely unjustified given that the European Commission has undertaken, at the request of Member States, to carry out an impact assessment on the cumulative impact of all ongoing trade negotiations on the EU agri-food sector and this will not be completed until after the summer.
Furthermore, Healy said that MII has continuously pointed out that the potential of the EU beef market to absorb extra volumes of duty-free imports has been significantly decreased in recent years. This is given that internal beef consumption has fallen 500.000 tons, Healy said and that medium term forecasts on consumption recovery remain weak.