St Helena reaches to the world: 21 May airport official opening with presence of Prince Edward
Friday, April 15th 2016 - 05:04 UTC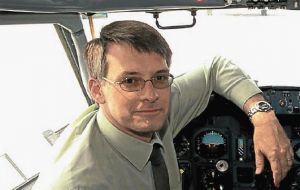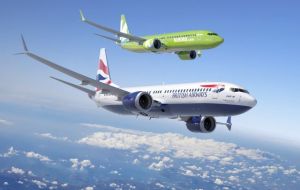 The Government of St Helena has announced that the official opening of the island's new airport is set to take place on 21 May 2016, in the presence of HRH The Prince Edward, Earl of Wessex. For the British Overseas Territory island in mid Atlantic and with an only monthly sea link, the airport means a dream come true, and both the St Helena and UK governments hope that this will lead to eventual financial self-sustainability.
Organized by SHG, ESH, New Horizons and Basil Read - and subject to prior certification of the Airport, the official opening ceremony will see:
• Event taking place in the morning in front of the Airport Terminal main entrance
• A Blessing, attendance by the Governor, St Helenians and HRH The Prince Edward, Earl of Wessex
• Shuttle Buses to and from the Airport provided from designated pick-up and drop-off points
• Private vehicles allowed limited access to certain parking areas to meet shuttle buses
HRH The Prince Edward, Earl of Wessex, will embark on a Royal program of visits as soon as he arrives at St Helena on Friday 20 May 2016.
In November 2011, St Helena Government signed a Design, Build and Operate (DBO) contract with Basil Read (Pty) Ltd. The contract included £201.5 million for the design and construction of the airport, an additional amount - of up to - £10 million on shared risk contingency and £35.1 million for 10 years of operation.
The project aims to provide air services to St Helena, fulfilling the UK Government's commitment to maintaining access to the island, and provide it with a real opportunity for economic growth through tourism.
According to the island-s Executive Council, the Bank Holiday in Lieu of St Helena's Day will now fall on Friday 20 May 2016, to enable the St Helena Day celebrations to take place on that Friday and for the Airport opening ceremony to take place on the Saturday 21 May 2016.
The first airline to fly scheduled flights to St Helena will be British Airways (operated by Comair).
The Airline's CEO, Erik Venter, says: "We're proud to have been selected to provide an airline service to the St Helena. This is an important addition to our existing routes in South Africa, sub-Saharan Africa and the Indian Ocean islands."
Venter adds that the flight will depart Johannesburg's O.R. Tambo International Airport (JNB) at 08.30 (GMT+2) each Saturday and land on St Helena (HLE) at 11.30 (GMT). The same aircraft will depart the Island later the same day, at 12.30 (GMT) and is scheduled to land back in Johannesburg at 18.30 (GMT+2). Owing to the flight schedule, Saints will be able to connect seamlessly with London Heathrow via British Airways' twice-daily flight from Johannesburg, as well as on to numerous other worldwide destinations.
A return flight between St Helena and O.R. Tambo International Airport will start from £583, all inclusive, in Traveller (economy class) and from £943, all inclusive, when travelling in Club (business class).
Venter adds: "We're delighted to partner with the British and St Helena Governments, Enterprise St Helena and the St Helena Airport. Following a rigorous selection process, we're eager to start serving the new route as soon as all regulatory and compliance requirements have been met."