Penguin Day, April 25; Falklands one of the great penguin capitals
Tuesday, April 26th 2016 - 07:51 UTC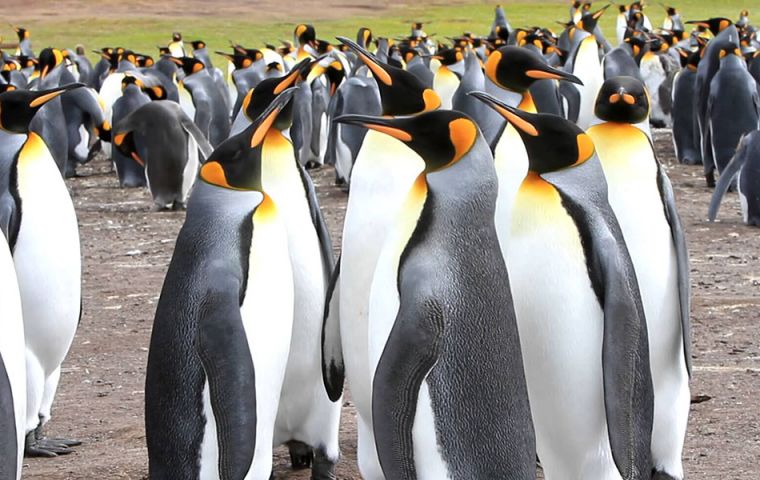 April 25 is one of two days dedicated to the adorable, waddling birds. April 25 is World Penguin Day while January 20th is Penguin Awareness Day.In addition to two penguin days, there are believed to be 17 penguin species, ranging from the Little Blue Penguin to the mighty Emperor Penguin. And several of these are threatened by climate change.
In honor of everyone's favorite tuxedo-ed bird, National Geographic presents some of the best penguin photos taken by award-winning photographer Paul Nicklen.
Share love of penguins sending an e-card, play penguin games and share the penguin love! You don't have to wait until World Penguin Day, because penguins can be loved all year long!
Although many imagine penguins to be polar creatures, the Falklands with its sandy beaches and sheep paddocks is one of the world's great penguin capitals: as many as a million penguins nest in the Falklands every summer, representing five of the world's seventeen species – King, Gentoo, Rockhopper, Magellanic and Macaroni.
What's more, for the Gentoo, the Falklands are home to the largest population on Earth.
Would you like to help: Adopt a Penguin or make a donation you can directly support Falklands Conservation and efforts to protect the penguins of the Falkland Islands.