Washington Post list of Latin American leaders involved in corruption schemes
Wednesday, May 4th 2016 - 07:15 UTC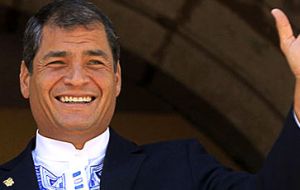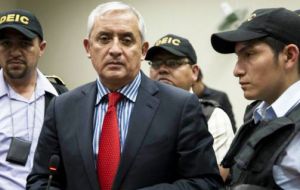 The massive bribery scandal that has enraged Brazilians and pushed President Dilma Rousseff to the verge of impeachment is just one flashpoint among many right now across Latin America, according to a piece from The Washington Post.
The usual kickback schemes and dirty deal-making of the past just aren't the same anymore, but they can be even more wildly profitable, yes. However corruption also appears to be getting more difficult to cover up.
More Latin American leaders and governments are engulfed in scandals right now than at perhaps any other time in recent memory. In countries where democratic institutions have grown stronger, a more independent judiciary and the political activism of an Internet-powered citizenry are challenging the old way of doing business by graft. It looks like hard-fought progress.
Experts caution that lasting change will come slowly, and not without setbacks. The United States has come a long way from the days of Tammany Hall, and there are still plenty of governors, lawmakers and public officials who get busted by the FBI and go to jail in ignominy.
Yet something does appear to be changing in Latin America, where stagnant growth has left voters in a foul mood and put incumbents and their budgets under greater scrutiny.
With scandals breaking out in nearly every country, here's a short sampling:
Chile. The daughter-in-law of President Michelle Bachelet has been charged with tax fraud in a lucrative real estate deal that also possibly involved insider information.
Argentina. Former president Cristina Fernandez de Kirchner was called to testify this month in a fraud inquiry. In a separate case, a star government witness testified that Kirchner's late husband, former president Nestor Kirchner, conspired with a business partner to fleece the government for millions through bloated contracts. The Kirchners' wealth soared while they were in office.
Ecuador. After the leak of the Panama Papers earlier this month, President Rafael Correa boasted that they showed Ecuador to be less corrupt than its neighbors. Then he and his estranged brother's names turned up in the files as the registered owners of an offshore company that the Mossack Fonseca firm apparently declined to do business with over fears it could be used for illegal purposes. A Correa spokesman issued a denial.
Brazil. A massive scandal at the state oil company Petrobras has badly damaged President Dilma Rousseff and her Workers' Party, which has been in power 13 years. Lawmakers in Brazil's lower house voted this month to open impeachment hearings against Rousseff. She would be suspended from office if the senate agrees to put her on trial.
Guatemala corruption scandal last year led to the largest protests in Guatemala in decades, forcing President Otto Perez Molina to resign. He's awaiting trial on charges of taking kickbacks and other crimes.
Mexico President Enrique Peña Nieto's popularity suffered after reports surfaced that his wife was given a luxury home by a government contractor. More damaging to his administration is the ongoing human rights scandal over the forced disappearance of 43 students taken into police custody in 2014. A panel of outside experts brought in to investigate left the country this week and accused the government of obstructing its work.