St. Helena airport certified, which brings opening day closer
Thursday, May 12th 2016 - 08:21 UTC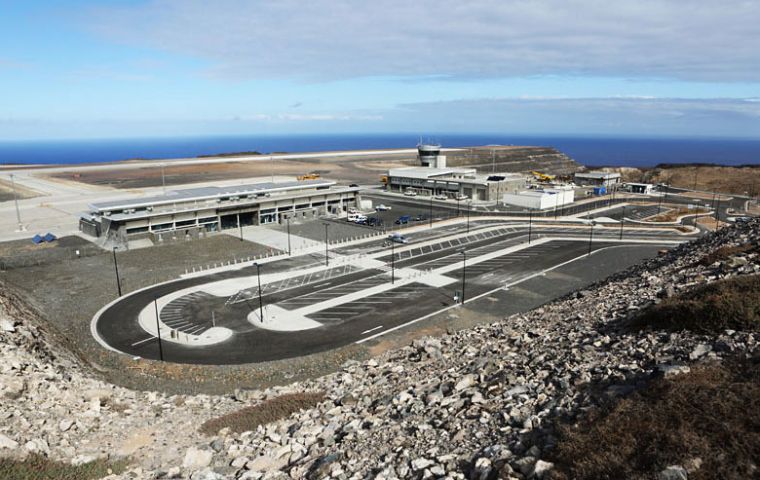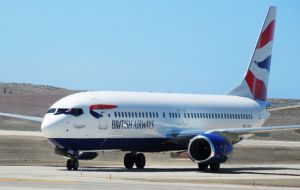 British Overseas Territory St. Helena achieved a major milestone on Tuesday when Air Safety Support International (ASSI) issued an Aerodrome Certificate to brand new St Helena Airport - having been satisfied that the Airport infrastructure, aviation security measures and air traffic control service complies with international aviation safety and security standards. This follows a final inspection of the Airport by an ASSI team last month.
Airport Certification is a significant achievement for any airport and even more so for a brand new airport. But it is an ongoing process. St Helena's first Aerodrome Certificate is valid until 9 November 2016, at which point the Airport will need to be re-certified.
Airport Certification from ASSI and operational readiness are parallel processes - so wind shear and turbulence mitigation is a separate issue which does not affect the certification of St Helena Airport.
The commencement of flights is an operational readiness issue. Work is continuing in parallel on operational readiness at St Helena Airport, including the work that is now underway to manage issues of turbulence and wind shear experienced by the Comair Implementation Flight.
ASSI is aware that these operational issues are still to be addressed and will be discussing them with the Airport operator and other stakeholders over the coming weeks. Commercial operations will not commence at St Helena Airport until we have concluded this work.
Every effort is being made to start Airport operations at the earliest opportunity. However, safety is paramount and we will not commence commercial operations until we are satisfied with every aspect of Airport operations.
In November 2011, St Helena Government signed a Design, Build and Operate (DBO) contract with Basil Read (Pty) Ltd. The contract included £201.5 million for the design and construction of the airport, an additional amount - of up to - £10 million on shared risk contingency and £35.1 million for ten years of operation.
The project aims to provide air services to St Helena, fulfilling the UK Government's commitment to maintaining access to the Island, and provide it with a real opportunity for economic growth through tourism.
Both the St Helena Government and the UK Government hope that this will lead to eventual financial self-sustainability for St Helena.