Net migration to UK, 333.000 in 2015, provides more ammo to the Leave campaign
Saturday, May 28th 2016 - 08:25 UTC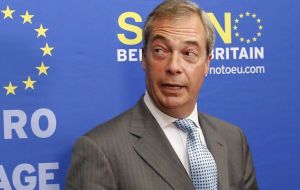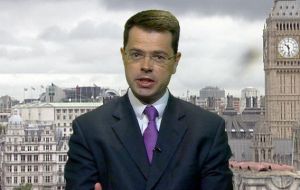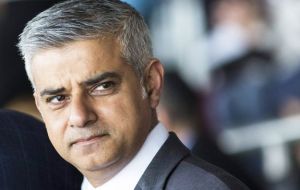 Campaigners wanting Britain to leave the European Union warned that immigration has "spun out of control", as the new mayor of London launched his campaign for the country to stay in the bloc. Four weeks before the so-called Brexit referendum on June 23, the Office for National Statistics published data putting net migration - the difference between those arriving and leaving Britain - at 333,000 last year.
"The system has spun out of control," Brexit campaigner Boris Johnson, the former London mayor and a possible successor to Prime Minister David Cameron, said in a statement.
"We cannot control the numbers. We cannot control the terms on which people come and how we remove those who abuse our hospitality. This puts huge pressure on schools, hospitals and housing."
He said Britain had benefited from immigration but it had to be limited, and staying in the EU meant "kissing goodbye permanently to control of immigration".
UK Independence Party leader Nigel Farage tweeted: "Mass immigration still hopelessly out of control and set to get worse if we Remain in EU."
Many Europeans are drawn to Britain due to its relatively strong economy, and under EU rules of freedom of movement, they are entitled to move to the United Kingdom.
Brexit supporters have put ending this freedom of movement at the heart of their campaign.
Immigration minister James Brokenshire said the number of people moving to Britain "remains too high" but said that leaving the EU was "no panacea".
Latest polls indicated that the "Remain" camp is on 53% and the "Leave" campaign on 47, according to the What UK Thinks website's average of the most recent six opinion polls.
New London mayor Sadiq Khan said he wanted to move the debate away from so-called scare stories seeking to frighten voters into either the "Leave" or "Remain" camps. He said he was pushing a "positive case" for staying in rather than simply predicting doom if Britain voted the other way.
"What we need to be doing, people like me who passionately believe that we should remain in the EU, is to argue the positive case for remaining," he told a meeting with young entrepreneurs in the British capital.
The opposition Labour mayor said a "Remain" victory would help boost workers' rights, improve air quality and support the battle against climate change while keeping Britain safe.
"So far, the debate has largely been dominated by the potential risks on either side, with one side saying if we leave, the world as we know it will end. The other side saying if we stay, it will be the end of times," Khan told the entrepreneurs.
"Frankly, neither is right. We would survive outside the EU but we'll be diminished as a country as a result."
Conservative leader Cameron is heading the case for Britain to stay in the EU. But Steve Hilton, one of his closest friends in politics, said Cameron would be in the Brexit camp were he not the prime minister.
"I'm certain that he would be for Leave. That's his whole instinct. That's who he is," Hilton, previously Cameron's most senior adviser, told The Times newspaper. "As prime minister he sees it from a different perspective"