Peru's next president: no economic surprises with a strong dash of populism
Friday, June 3rd 2016 - 09:30 UTC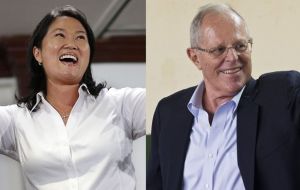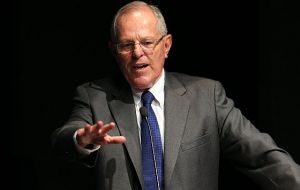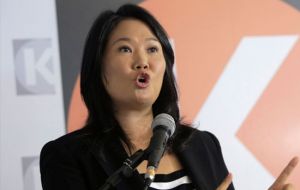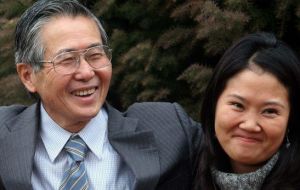 Less than a decade after Peru imprisoned former President Alberto Fujimori, voters will decide on Sunday whether to put his 41-year-old daughter back in the presidential palace where she once served as his first lady.
Keiko Fujimori has an insignificant lead (statistical tie) over her rival, Pedro Pablo Kuczynski, ahead of the run-off vote, helped by her tough stance on crime and years of campaigning in poor villages in the populist style of her right-wing father.
But with pollster Ipsos estimating a fifth of voters tend to remain undecided until election day, Kuczynski, a 77-year-old former investment banker, could stage a late surge.
In a GFK poll Fujimori won 50.3% of valid votes in a mock voting exercise conducted on Wednesday and Thursday, compared to Kuczynski's 49.7%. The survey had a 2.3 point margin of error, up or down.
It is Fujimori's second bid to become Peru's first female president. Her critics fear a return to the days when her father ruled by decree, despite her repeated promises to respect the democratic institutions he trampled before his government collapsed in a vast corruption scandal in 2000.
Alberto Fujimori, the son of Japanese immigrants, is serving a 25-year sentence for graft and human rights abuses committed during a crackdown on a bloody leftist insurgency.
Both candidates are free-market champions who defeated leftist rivals in a crowded April 10 first-round vote as Peru reinforced the recent trend of South American countries turning away from left-wing policies.
Fujimori's brand of populist conservatism is rooted in her father's decade-long rule, when leftist guerrillas were crushed and new schools and roads were brought to far-flung towns.
That stands in stark contrast with Kuczynski's technocratic style.
Kuczynski is one of the few high-profile politicians in the global minerals exporter unburdened by corruption and money-laundering allegations. While he is widely viewed as honest and experienced, he is seen as less supportive than Fujimori of the social safety network that millions of poor Peruvians rely on despite nearly two decades of robust economic growth.
But Fujimori has seized the initiative on the crime issue, the leading voter concern, by backing a proposal to declare a state of emergency in Lima after a wave of homicides. She also supports the death penalty for rapists of children and has vowed to build prisons high in the Andes to isolate dangerous criminals, a proposal Kuczynski dubbed "cruel."
"He feels sorry for them, he's trembling," Fujimori said mockingly at a campaign rally. "My hand will not waver! I'm going to be firm with criminals!"
The fierce battle between Fujimori and her opponents has overshadowed Kuczynski, who has shied away from direct attacks even as he courted undecided voters.
"Vote for democracy, no blank or spoiled ballots!" Kuczynski said, wagging a finger in a campaign ad.