Bachelet names new chief of staff in an attempt to uplift her administration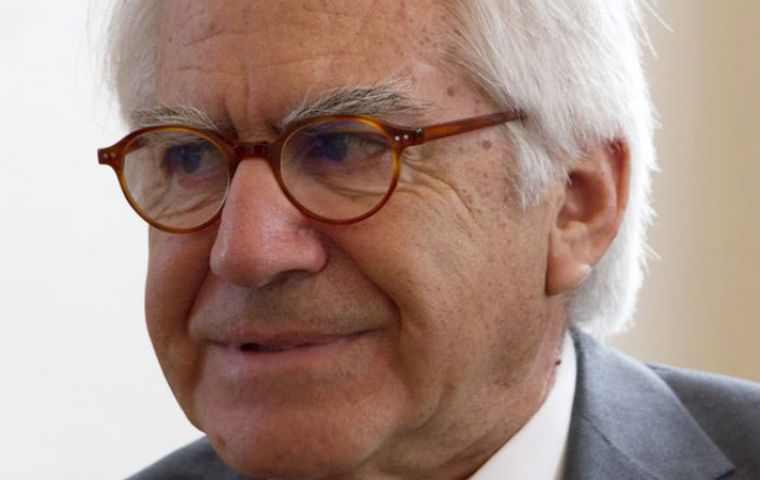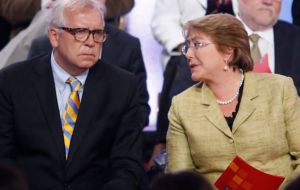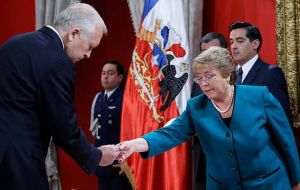 Embattled Chilean President Michelle Bachelet's chief of staff, Jorge Burgos, resigned Wednesday after a series of disagreements with his boss over policy issues. The government said Burgos quit for "personal reasons," and named Chile's current ambassador to Uruguay, Mario Fernandez Baeza, as his replacement.
Like Burgos, Baeza is a member of the Christian Democracy party, a key coalition ally for Bachelet's Socialist party. Burgos had not hid his differences with Bachelet since taking up the job a year ago.
The two notably clashed over how to handle anti-government backlash among indigenous Chileans demanding the return of their ancestral lands and greater autonomy in the southern region of La Araucania.
Burgos was named chief of staff when Bachelet reshuffled her cabinet in May 2015 in an attempt to revive her popularity, badly damaged by an influence-peddling scandal involving her son and daughter-in-law.
The move had little long-term effect, however. Bachelet's popularity currently stands at an all-time low of 24%.
It is still weighed down by the scandal involving her eldest child, Sebastian Davalos, whose wife is accused of using her family's influence to access a US$10 million bank loan and then turn a 50-percent profit on a dodgy real-estate deal.
Bachelet, who was elected in 2014 on promises to fight corruption, has struggled to bounce back from the scandal, side-tracking the ambitious education reforms she has sought to make her key policy initiative.
Fernández Baeza is considered a right wing Christian Democrat and has been criticized for his very conservative stances on education and abortion among other issues.