Falklands/Malvinas discussions with Argentina 'more complicated' because of 'British nationalism' resurgence
Saturday, June 25th 2016 - 11:08 UTC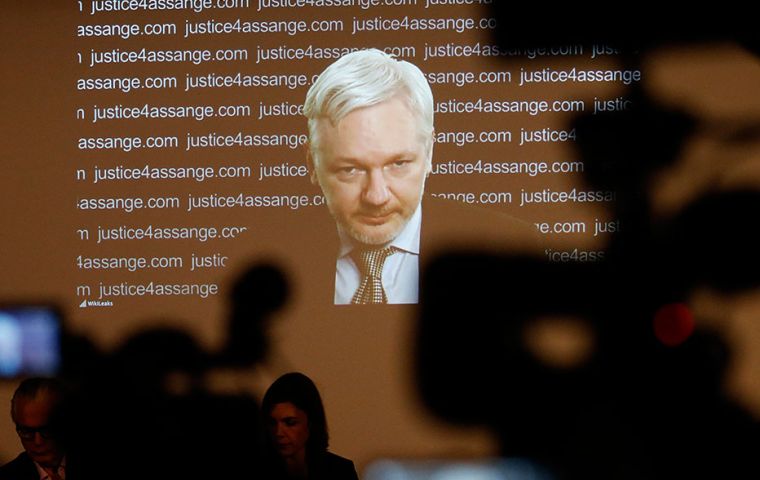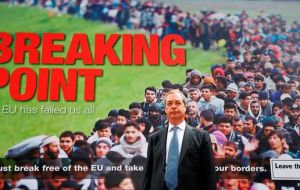 Wikileaks founder Julian Assange anticipated that the exit of the United Kingdom from the European Union will further complicate negotiations with Argentina regarding the Falklands/Malvinas sovereignty dispute because of a "resurgence" of what he described as British nationalism.
"For the moment UK is immersed in a strong nationalist feeling. If this spirit in the post-referendum does not erode, it will be difficult to hold discussions", said Assange in a video conference with professors and students from the Social Sciences Faculty at the Buenos Aires University.
Assange who has been hosted by the Ecuadorean embassy in London since 2012 as a political refuge, first talked and then debated with students over Brexit, how events evolved, and repercussions both for Argentina and himself, who has an arrest order the moment he abandons the embassy.
"It was not racism which led the British to vote Leave, but rather the working class that felt like strangers in their own country, and believed they had no power to control events in UK, so then decided to vote against the establishment and most of the political system", argued Assange.
In a wider context the founder of WikeLeaks talked about "a political civil war" in Britain in which two conservative factions are at their throats: one 'transatlantic' which favors close relations with the US and another wishing to revive the 'old British Empire".
According to one of the cables, messages he intercepted, ex foreign secretary William Hague had very close contacts with the US embassy in London and he described relations with Washington as "essential" for UK.
"These were the people that were after me all these years", said Assange in relation to his condition at the embassy, and Sweden's extradition request to the UK.
Assange's videoconference had besides students a select audience among which ex ambassador in London, Alicia Castro; journalist Santiago O'Donnell; former Wikileaks ambassador Joseph Pharrell and the Dean of Journalism School from the La Plata University, Florencia Saintout, who actively participated in the debate and on Assange´s future condition.
All those attending together with ex Supreme Court Justice Eugenio Zaffaroni; Peace Nobel Prize Adolfo Perez Esquivel; head of Plaza Mayo Grandmothers, Estela Carlotto and mathematician Adrian Penza signed a petition requesting the liberation of the world famous 'hacker' and journalist.