Mercosur asks Venezuela for 'democratic and human rights gestures' before transferring the group's chair
Wednesday, July 13th 2016 - 05:11 UTC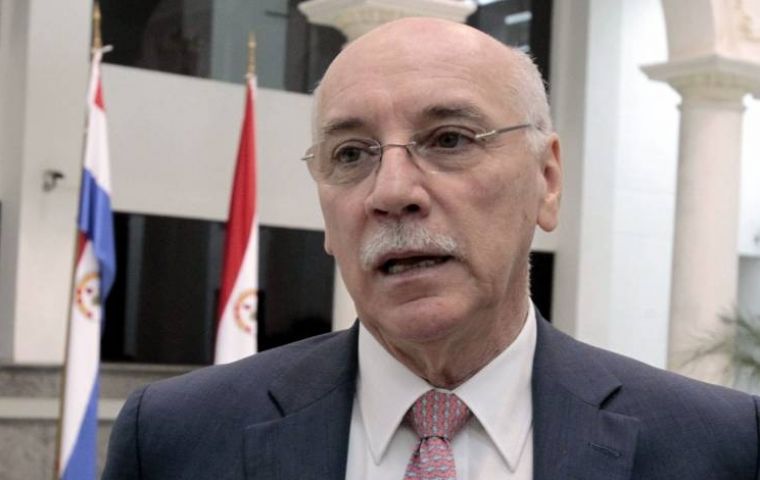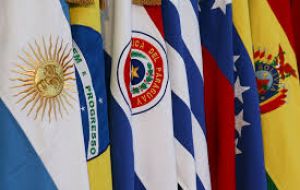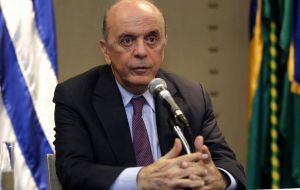 Mercosur members are requesting from Venezuela concrete gestures in favor of democracy and human rights if they are to consider the transfer of the group's pro tempore chair from Uruguay to Caracas, pointed out Paraguayan foreign minister Eladio Loizaga a day after the group was unable to reach a consensus on the issue that has become particularly controversial when not frustrating.
"Let political prisoners free, gestures that show a commitment to democratic cohabitation and human rights, otherwise there will be no consensus to deliver the Mercosur presidency to Venezuela", Loizaga said in Asunción in a tacit message to president Nicolas Maduro.
"Maduro must be committed to accepting and respecting dissent, the ball is in their court", said Loizaga
On Monday the foreign ministers of the original founders of Mercosur (Argentina, Brazil, Paraguay and Uruguay) met informally in Montevideo to address the issue of Venezuela's presidency. However unexpectedly Caracas foreign minister Delcy Rodriguez turned up in Montevideo, intending to participate, and was informed but not invited.

Anyhow the meeting was unable to reach a consensus since Uruguay insists in handing over the chair to Venezuela, while Paraguay and Brazil believe that conditions are not appropriate and are willing to give president Maduro time to make some gestures in the right direction.
"Paraguay in no way will support a presidency of the group that does not represent the values which are the essence of democracy and respect for human rights", insisted Loizaga.
Rule of the law, abiding by Mercosur norms and statutes which means complying with the Asunción Protocol on Human Rights, "all these things are pending and it is important that whoever presides over the block is fully committed to these values; we're not talking about dogmas but principles", added the Paraguayan official.
Likewise the country that leads in the next six months must advance the block's policies, and not have it conditioned to domestic issues, recalled Loizaga in reference to the fact Mercosur is moving towards the Pacific Alliance, a four-country trade space with which Venezuela is in conflict with several of its members
Loizaga preferred not to reply some of the offensive remarks from the "lady who came from Caracas" (Delcy Rodriguez) but pointed out that contrary to what the Venezuelan minister told the media, "there was no agreement on the transfer, and the transfer is not automatic"
The Paraguayan official recalled that Venezuela held the chair for the full of 2014,"and nothing happened, and I insist the Asuncion protocol on human rights still has to be signed and ratified by Venezuela".
On Monday the Mercosur foreign ministers meeting admitted that differences persisted and agreed on a 48 hours recess before addressing a new round of talks to try and reach a consensus. Uruguay the host country which currently holds the chair was represented by minister Rodolfo Nin Novoa, Paraguay by minister Loizaga and Argentina and Brazil by lower ranking officials. Carlos Foradori, deputy minister represented Susana Malcorra and Paulo Estivallet head of the Latin America and Caribbean Desk in Brazil's foreign ministry stood in for Jose Serra who is off to China.