"Keep mouths closed" aquatic athletes competing at Rio Olympics have been told
Saturday, July 30th 2016 - 08:15 UTC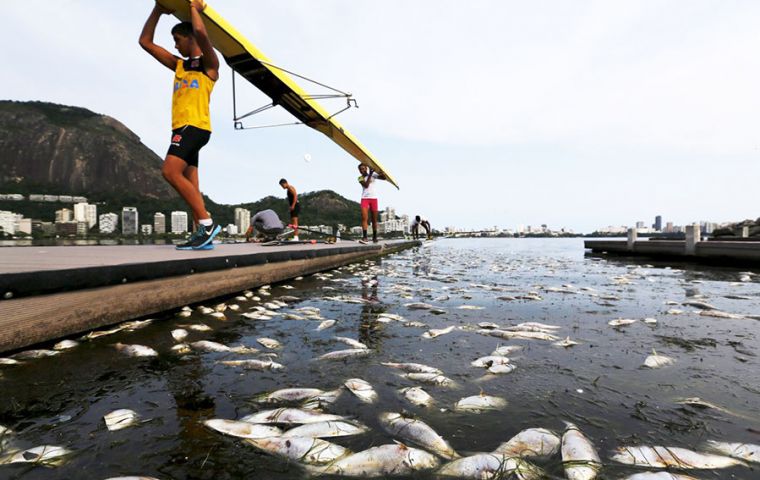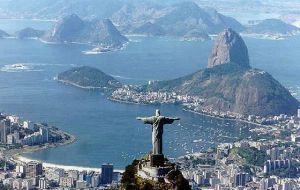 Aquatic athletes competing in the forthcoming Rio Olympics Games have been advised to keep their mouths shut while competing because they will "literally be swimming in human crap" and could pick up heavy duty illnesses from the contaminated water.
According to The New York Times, scientists have tested Rio's contaminated beaches and water and found an innumerable amount of toxins, including rotaviruses that cause vomiting and diarrhea and potentially fatal "super bacteria."
Guanabara Bay, where Rio will host windsurfing and sailing events during the Olympics, is heavily polluted. What's more, researchers from the Federal University of Rio have found that the beaches where spectators will observe the games are also dangerous and covered with garbage.
The Brazilian government acknowledged a problem with the nation's waters in Guanabara Bay seven years ago, and promised to clean them up. Officials have now said that their efforts have been ineffective.
"Our biggest plague, our biggest environmental problem, is basic sanitation," Andrea Correa, the top environmental official in the state of Rio, told The New York Times. "The Olympics has woken people up to the problem."
Seven years later government and Olympic officials admit efforts to treat sewage and clear garbage from Guanabara Bay and the city's beaches have been insufficient, prompting the warnings from health experts.
One doctor told The New York Times that athletes will "literally be swimming in human crap". Pediatricians Daniel Becker also warned they were at risk of getting sick from microorganisms and toxins in the water.
Afrodite Zegers, a member of the Dutch sailing team, has been practicing in the polluted Guanabara Bay. "We just have to keep our mouths closed when the water sprays up," she said.
However environment secretary Correa said new barriers aimed to prevent the flow of garbage into the bay and thought competitors won't have any trouble.
"There is no bay in the world with no rubbish. Is there a chance we'll have some problem?' he insisted. "There is a very small chance, but it can't be ignored. It's not impossible. But I am very optimistic that we can guarantee a fair regatta."
Correa said the barriers, placed across 17 principal rivers, aim to stop 85% of garbage running into the bay.