Macri will move in an armored car following an attack with stones
Tuesday, August 16th 2016 - 07:03 UTC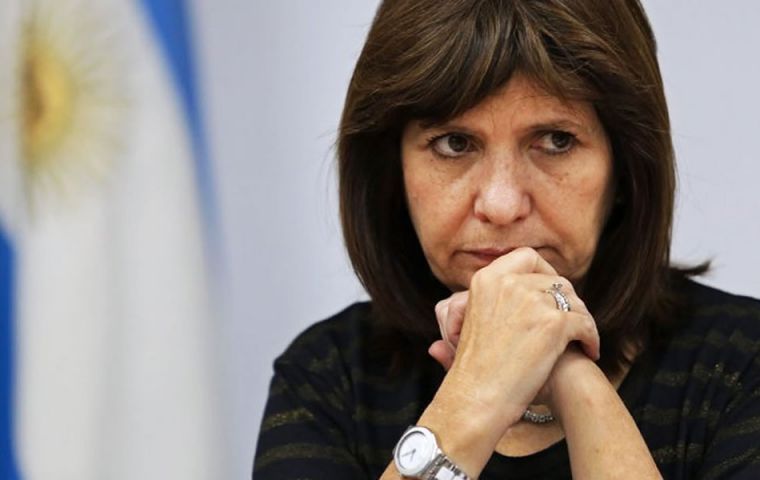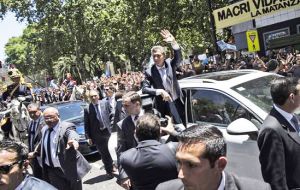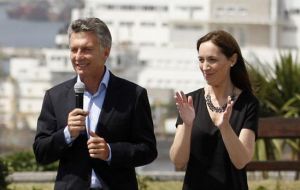 Argentine president Mauricio Macri will be moving in an armored sealed following this month's attack with stones during a rally in the city of Mar del Plata. The measure was announced by Security minister Patricia Bullrich who claimed political activists close to former president Cristina Fernandez of having organized the attack.
"We're not going to make this a political issue. The prosecution must investigate were responsible for the aggression on the president and his delegation. There is a group linked to dialogue with stones. They love clashes, the aggression was organized by approximately twenty people" twitted the minister on Sunday.
She added that anybody who has a different opinion can openly express it, criticize but a stone is not a political language which democracy is going to accept, and revealed that the incident was under investigation by the court.
Bullrich also mentioned that when Macri took office none of the presidential cars was armored or sealed, so the president moved around in a normal sedan.
Last Friday Macri was forced to cut short a rally in which he was delivering a housing project, next to Buenos Aires province Maria Eugenia Vidal, as a few groups stared insulting and booing members of the delegation.
"Aggression is not the way", said Macri during the rally, which following and according to government sources, one of the official vehicles was stoned by militants. Police officers said that no stoning was reported.
Police chief Osvaldo Bressi said the incidents broke out after Macri had left the scene, and "the president delegation suffered no inconveniences". However Mar del Plata prosecutor Daniel Adler said the case was under investigation, which he considered "very serious".