NOAA "flying laboratory" scheduled to circle St Helena Island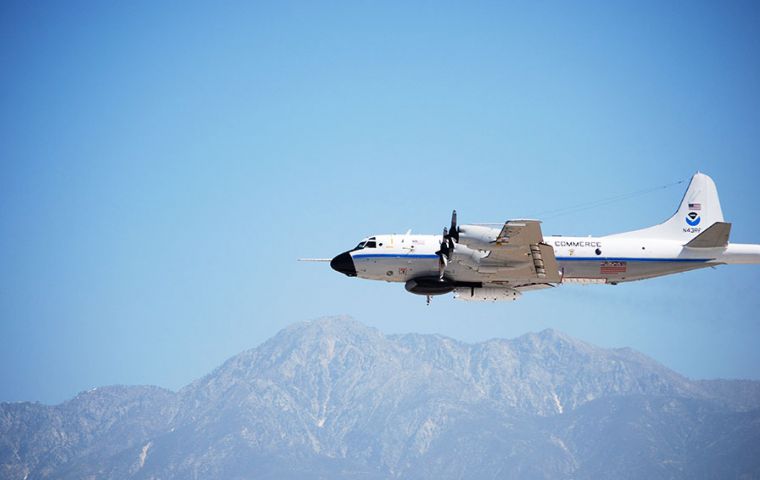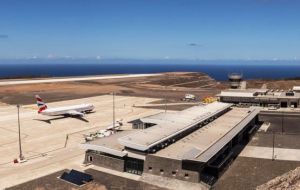 As part of an international study to be able to deliver more accurate weather forecasts across the South Atlantic, a United States NOAA (National Oceanic and Atmospheric Administration) "flying laboratory" is planning to operate over St Helena this coming weekend, to undertake a series of weather-related measurements.
The precise times of when the aircraft will be circling the British Overseas Territory in the middle of the Atlantic are not yet known, however the local government, SHG, understands that the aircraft will undertake three circuits over the Island at different altitudes, before heading off to the South West coast of Africa.
The data could be of use for St Helena's airport whose official opening has been delayed because of unexpected weather conditions. In effect the opening of the new airport was frustrated following the discovery of wind shear problems on the approach path.
In November 2011, St Helena Government signed a Design, Build and Operate (DBO) contract with Basil Read (Pty) Ltd. The contract included £201.5 million for the design and construction of the airport, an additional amount - of up to - £10 million on shared risk contingency and £35.1 million for ten years of operation.
The project aims to provide air services to St Helena, fulfilling the UK Government's commitment to maintaining access to the Island, and provide it with a real opportunity for economic growth through tourism.
Both the St Helena Government and the UK Government hope that this will lead to eventual financial self-sustainability for BOT St Helena.