Venezuela, Ecuador and Bolivia freeze relations with Brazil in support of Rousseff
Thursday, September 1st 2016 - 10:29 UTC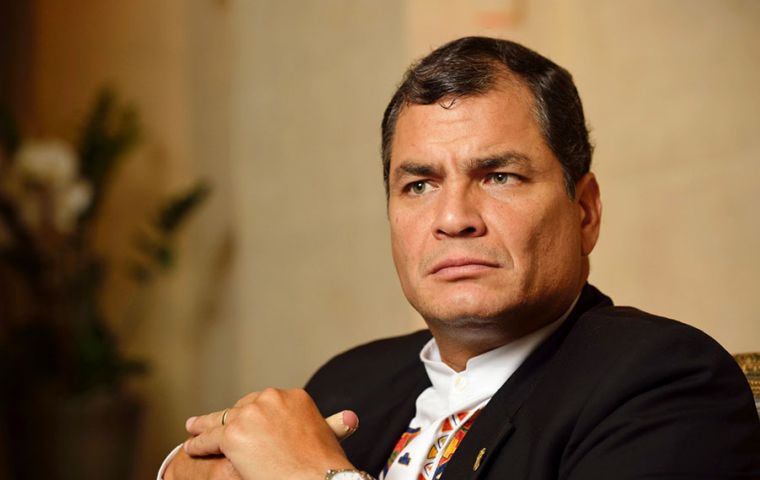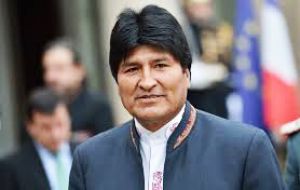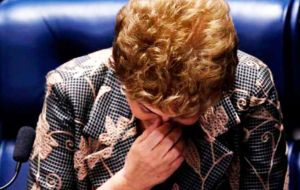 Venezuela on Wednesday withdrew its ambassador from Brazil and froze ties in response to president Dilma Rousseff's removal from office.
The populist governments of Ecuador and Bolivia, also recalled their top diplomats, with Ecuadoran President Rafael Correa calling the senate vote impeaching Rousseff "an apology for abuse and treason."
Venezuela's foreign ministry condemned Rousseff's removal as a "parliamentary coup d'etat."
Venezuela "has decided to definitively withdraw its ambassador in the Federal Republic of Brazil, and to freeze political and diplomatic relations with the government that emerged from this parliamentary coup," it said in a statement.
Rousseff was convicted by 61 of 81 senators of illegally manipulating the national budget. The vote ended 13 years of populist rule in Latin America's biggest economy, depriving Venezuela's socialist leaders of an important ally.
It comes as Venezuela's President Nicolas Maduro finds himself under mounting pressure to submit to a recall election amid a devastating economic crisis. The opposition has called for a massive march in Caracas on Thursday, raising the stakes in a volatile showdown.
In Ecuador, president Correa took to Twitter to vent his anger about Brazil. "Never will we condone these practices, which recall the darkest hours of our America," Correa wrote, a reference to military dictatorships of the past.
Ecuador's foreign ministry called Rousseff's removal "a flagrant subversion of the democratic order in Brazil."
Bolivian president Evo Morales announced the recall of ambassador Jose Kim after threatening to do so Tuesday should Rousseff be removed from office. He earlier condemned on Twitter what he called a "parliamentary coup against Brazilian democracy."
"We stand with Dilma, Lula and the population in this difficult time," Morales wrote, adding Rousseff's mentor and predecessor, former president Lula da Silva, who is facing corruption charges.
Bolivia's foreign ministry confirmed the recall in a statement, saying that the government "calls on all the countries of our region to reject these 'soft' blows to the state ... provoked by an opposition unable to achieve enough votes to form a government".
In South America, Venezuela, Ecuador and Bolivia are identified as "Bolivarian", meaning they are followers of ex president Hugo Chavez. Not so long ago, it also included Argentina's Kirchner couple and Lula and Rousseff in Brazil, but recent events have meant a full change. Along the Pacific, Chile, Peru and Colombia respect Bolivarians but have their own positions.
Uruguay stands in a complicated middle balance, the political ruling coalition supports deposed Rousseff and condemns Temer. But president Vázquez and his foreign minister Nin Novoa would like to be more pragmatic.