An Argentine family to remain above the poverty line needs US$ 820 a month
Friday, September 23rd 2016 - 10:55 UTC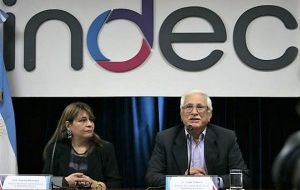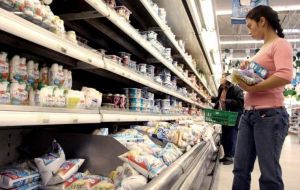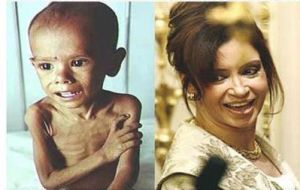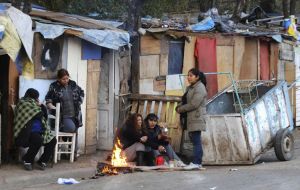 An Argentine average household made up of a couple with two children 6 and 8 years old needs 12.489 Pesos (approx US$ 820) to remain above the poverty line according to the stats office, Indec estimate for the month of August. The same household will have to pay 5.176 Pesos (approx US$ 340) for the Basic food basket, not to drop to indigence.
This is the first time Indec publishes baskets estimates since 2013 when ex president Cristina Fernandez ordered no further releases of poverty and indigence estimates. Now the average household for Indec is made up of a father of 35, mother of 31, a boy and a girl, 8 and 6.
Since last April when the Indec prices were first published, the Basic Food Basket has climbed 10.6% and the Total Basic Basket, 10.3%. Indec has promised for next week the poverty indexes which were ceased to be published in mid 2013.
In 2013 the Cristina Fernandez administration argued that 4.7% of Argentines were considered poor and 1.4% indigent. It was a time when one of Cristina Fernandez most cheeky ministers, Anibal Fernandez stated that "Argentina had less poor people than Germany!"
The latest data on poverty in Argentina were published by the Social Observatory of the Argentine Catholic Church, UCA, at the end of 2015, which stated that 29% of the Argentine population was poor, of which 5.3% were indigent.
At the same time 54% of Argentines admitted having job problems of which 9.4% were unemployed (almost 2 million people), quite far from the official 5,4% of the Indec figure from Cristina Fernandez time.
UCA points out that Argentina has had no reliable official stats since 2007.
The Macri administration has identified as one of its main three objectives, advancing towards "zero poverty", with equal opportunities for all children. "A food producing country like Argentina can't accept people going hungry".