Early polls indicate better prepared Hillary came ahead of Trump in the debate
Tuesday, September 27th 2016 - 07:48 UTC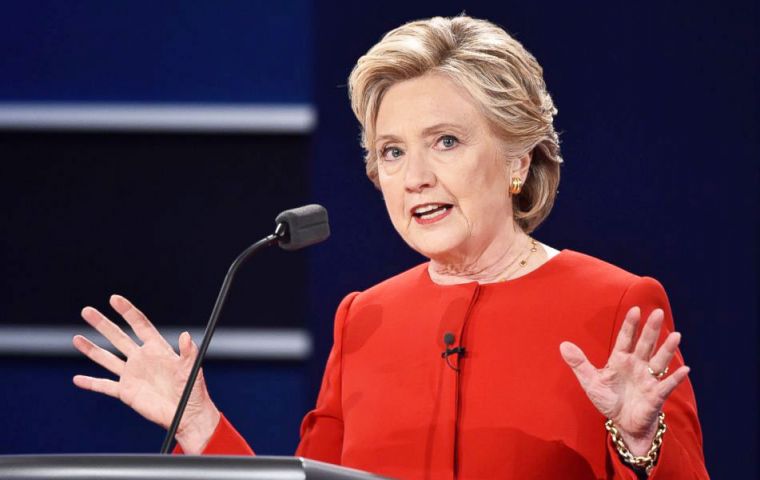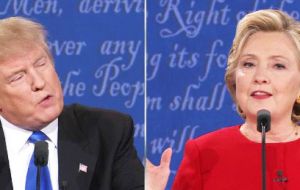 Early polls following the first of three presidential debates point to Hillary Clinton coming out ahead of Donald Trump in Monday night's face off. According to a CNN/ORC poll taken immediately after the debate wrapped, 62% of 521 registered voters who watched the debate said Clinton won, compared to 27% for Trump. Pulbic Policy Polling also had Clinton trumping Trump, but by a more narrow margin of 51% to 40%.
Regardless of what polls and pundits have to say, both sides will likely see themselves as having scored a win, according to Dr. Paul Quirk, the Phil Lind Chair in U.S. Politics and Representation at the University of British Columbia.
But if there's a big takeaway, it could be that practice is the big winner of the night.
"It was clear that preparation obviously paid off," Quirk told Global News. "Clinton was able to make points in a much more organized and effective way…Trump appeared to be repetitive and rambling."
Moving forward, he said, the Trump campaign is going to have to reassess just how much the Republican nominee puts into his debate prep.
"On the whole, this idea that Trump should just show up and wing it is not going to look like it was the right thing to do."
But he said it's not clear that Trump has the patience he needs to buckle down and study all the briefing notes and reports to better handle questions on policy — something that's been seen as one of his weaknesses throughout his campaign.
Clinton's campaign made no secret that she was taking time off to prepare for tonight's faceoff, including taking part in mock debates, while Trump's campaign was open about him not preparing nearly as much as his rival.
That's something Clinton made note of after a comment from Trump about her taking time off the campaign trail.
"I think Donald just criticized me for preparing for this debate," she said. "And yes, I did. And you know what else I prepared for? I prepared to be President. And that is a good thing."
Quirk expects Clinton will see a bit of a boost in the popularity polls in the coming days, just like she did following the Democratic National Convention, but he believes she's got work to do as well.
"If she can come across in a way that makes her a little more personable and likeable, and if she could address the concerns people have about trusting her… those would be the aspirations for the next debate."