Argentina claims Falklands' sovereignty at UN Human Rights Council in Geneva
Monday, October 3rd 2016 - 08:09 UTC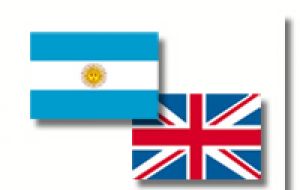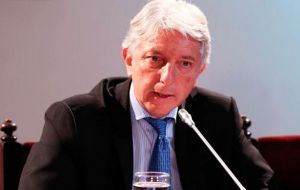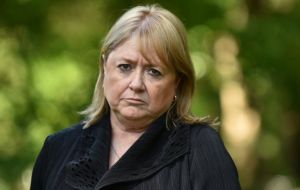 Argentina again claimed Falkland Islands' sovereignty and called for bilateral negotiations, as indicated by the UN General Assembly, at the closing 33rd session of the Human Rights Council last Friday in Geneva.
Discussions were coming to an end in Geneva when the Argentine representative Victoria Gobbi took the stand and reiterated the official claim on Falklands sovereignty discarding UK's self determination argument that it is up to the Islanders to decide whether they prefer to be independent, part of Argentina or continue as a British Overseas Territory.
The presentation was interpreted as mainly for domestic consumption following the controversy in Argentina triggered by the recent joint statement with the UK and its chapter on the South Atlantic.
Argentina's strategy is clear: it will not drop its claim over Malvinas sovereignty and will insist in the need to advance in bilateral negotiations with the UK as the only viable alternative to overcome the conflict, was representative Gobbi's message at the Human Rights Council session.
Last week deputy foreign minister Carlos Foradori was grilled by the Lower House foreign relations committee on the joint statement and the South Atlantic chapter.
Representatives complained that there was no mention to Argentine sovereignty over the Malvinas and other South Atlantic Islands in the statement and besides questioned the pledge to lift Argentine sanctions referred to fisheries and the development of the hydrocarbons industry in the Falklands, which were imposed during the government of ex president Cristina Fernandez and passed by Congress.
This week foreign minister Susana Malcorra is expected at the Senate foreign affairs committee for a similar grilling on the joint statement. The chair of the committee is Julio Cobos, an ally of president Mauricio Macri, but highly sensitive about the Falklands dispute, where he spent a week in a private visit, back in June 2014