Gibraltar attends SNP conference in Glasgow: shares Brexit concerns
Thursday, October 13th 2016 - 09:41 UTC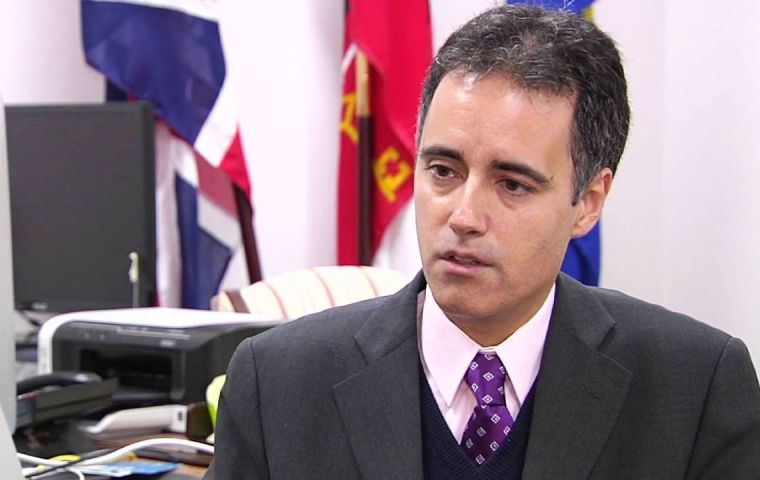 Gibraltar's Deputy Chief Minister Dr Joseph Garcia is in Scotland to attend the conference of the Scottish National Party (SNP). The event opened in Glasgow on Wednesday and this is the first time that Gibraltar will have an exhibition stand. It is also the first time that the Gibraltar Government will host an official reception.
The SNP are in Government in Scotland and are the third largest group at Westminster with 56 MPs.
There is a close affinity between Gibraltar and Scotland in the sense that both populations voted to remain in the European Union in the referendum of 23rd June.
The Deputy Chief Minister will take the opportunity to discuss the on-going political situation in relation to "Brexit" in one-to-one meetings. Dr Garcia will also deliver an address to delegates during the reception.
In the absence of the Chief Minister and the Deputy Chief Minister, the Minister for Financial Services and Gaming, Albert Isola, will act as Chief Minister until Thursday.
From Glasgow it was reported that First Minister Nicola Sturgeon will open the SNP conference pledging to lead the fight against a "hard Brexit" and oppose the legislation when it comes before the House of Commons in 2017.
About 3.000 delegates are expected to attend the SNP three-day conference at the SECC.
Ms Sturgeon will give her main address on Saturday, setting out her government's domestic priorities, including education, health and the economy. However, she will tackle the issue of the UK's vote to leave the EU as part of her opening remarks, in particular with reference to the idea of a hard Brexit, which would see the UK leave the single market altogether.
The SNP leader is expected to describe rhetoric about immigration heard at the Conservative Party Conference as "a disgrace".
She is to tell delegates: "Make no mistake - the right wing of the Tory party is now in the ascendancy and it is seeking to hijack the referendum result. Brexit has become Tory Brexit. They are using it as license for the xenophobia that has long lain under the surface - but which is now in full view"