Argentina and Uruguay involved in hake assessment cruise in the River Plate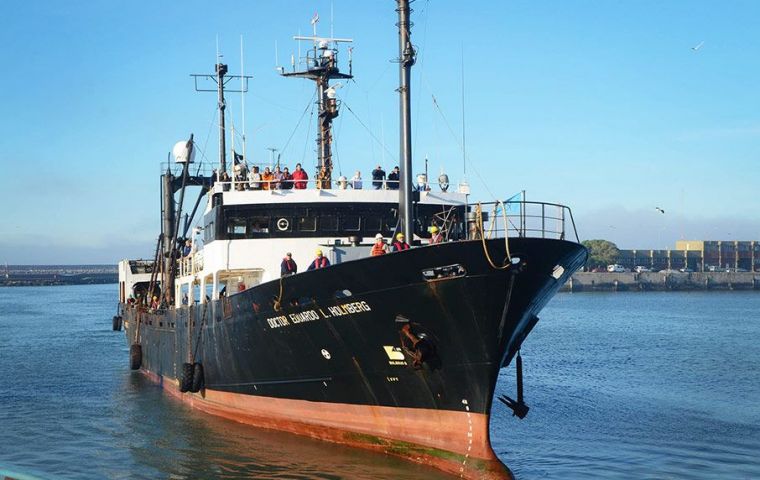 Argentina and Uruguay are involved in a joint demersal assessment cruise with the purpose of estimating the hake hubbsi biomass, sizes and age, as well as other resources up to a depth of approximately 300 meters.
The month long cruise which took off this week on board Argentina's research vessel Dr. Eduardo L. Holmberg, belonging to INIDEP, Argentina's national research and development institute, based in Mar del Plata.
The cruise in the Maritime Front of the River Plate, shared by Argentina and Uruguay, includes an estimated 117 deep trawls and is headed by Chief Scientist Lia Soledad Chavarría and her counterpart Santiago Silvera from Uruguay's Dinara (Aquatic Resources Office), plus another eleven technical support members.
The cruise follows a meeting of the joint Hake Task Force with the purpose of reaching a diagnose of the current exploitation of the hubbsi hake in the Joint Fishing zone, with different assessment mechanisms.
The neighboring countries decided at the beginning of the decade to make a biological assessment of hake to elaborate a scheme to help the recovery of the resource and the fishery including its socio/economic impact. Thus the data on biomass and the abundance of the resource, size and age, should help to establish the exploitation rate in the Shared Fishing Area of the River Plate.