Rousseff in Uruguay declared "Illustrious visitor" of Montevideo and will speak at a political rally
Friday, November 4th 2016 - 09:42 UTC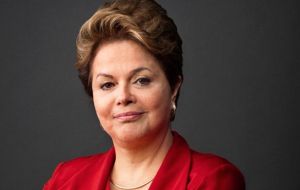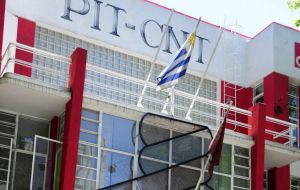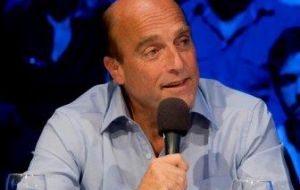 Brazilian ex president Dilma Rousseff is in Uruguay, her first overseas visit since Congress voted her impeachment and removal from office. The leader is scheduled to participate on Friday in a march in downtown Montevideo with Uruguayan unions protesting salary conditions and will also be received at a special ceremony in the town hall where she will be given the keys of the city by mayor Daniel Martinez.
The former president has been invited by the Marxist oriented Uruguayan unions' umbrella organization, PIT-CNT and by the ruling coalition Broad Front, under the banner "I defend democracy". Dilma arrived from neighboring Rio Grande do Sul where the president is living since having been replaced by her ex vice-president and now president Michel Temer.
According to the agenda early Friday afternoon Rousseff will be received at a special ceremony by the ruling coalition's authorities and Uruguay's vice president Raul Sendic. At mid afternoon the ex president who has been declared "Illustrious visitor" of Montevideo will meet with mayor Martinez.
Dilma Rousseff is scheduled to address a political rally in Montevideo's Liberty Plaza, next to union leaders who claim the ex president has been the victim of a "soft coup", implemented by "US imperialism".
The Uruguayan government ideologically very close to ex presidents Lula da Silva and Dilma Rousseff publicly expressed at the time its disappointment with the "extremely unfair removal of the legitimately elected leader" and condemned political actions ignoring she was supported by 54 million votes.
Uruguayan foreign minister Nin Novoa later accused Brazil of trying "to buy" Uruguay's vote in the Mercosur dispute with Venezuela, another close friend of the Uruguayan government.
This despite the fact that her removal strictly followed Brazil's constitutional impeachment procedure, and that South America's largest economy also happens to be Uruguay's main trading partner.
The controversial visit has been criticized by the Uruguayan opposition which has also warned about consequences of receiving with political honors, the former president a declared enemy of the current Brazilian administration.