Argentina Mercosur parliament members left out in the cold
Tuesday, November 8th 2016 - 09:23 UTC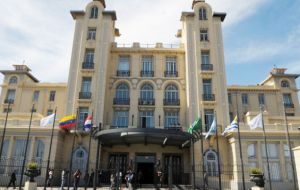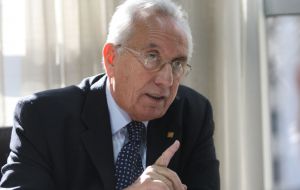 Argentina's Lower House left its peers from the Mercosur Parliament, Parlasur, with no allowances, despite claims from most of its 43 members. Last week the Chamber of Deputies approved the Argentine budget which must now be considered by the Senate.
In effect the ruling Cambiemos, (Let's Change) grouping of president Mauricio Macri refused to include the Parlasur diets in the budget, as part of a political deal with the opposition to have the budget approved. The request for the allowances came from the Victory Front grouping belonging to ex president Cristina Fernandez.
The Argentine delegation to Parlasur was demanding that approximately 10 million dollars be included in the national budget to finance their members. However it was discarded point blank without a vote.
Parlasur was created in 2005, and started to operate in 2007. It has 188 members of which, Brazil, 76; Argentina, 43; Venezuela, 32 and Paraguay and Uruguay, 18 each. Each country member is responsible for financing its representatives. The house is based in Montevideo.
"I think it is imperative, a matter of conscience to include the allowances, not only because it's law but also there is a ruling from the Electoral Board", said Hector Recalde head of the Victory Front grouping, who underlined that "you can't work without a compensation". Recalde recalled that the Electoral Board had ruled that the funds should be included in the 2017 budget.
It's now up to the Electoral Board to accept the appeal to force the compliment, in which case the controversy could reach the Argentine Supreme Court.