Something is happening in China: new Finance and State Security ministers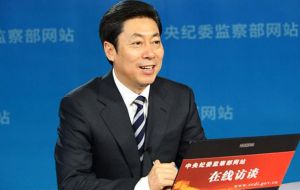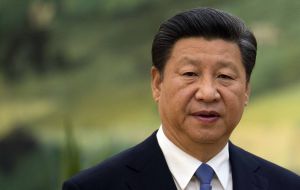 China appointed a new finance minister on Monday who is expected to maintain an expansionary fiscal policy and push reforms to put a lid on rising debt levels in the economy. Xiao Jie, a former tax chief and Minister of Finance deputy minister, was named minister of finance, the official Xinhua news agency said on Monday.
China also named Chen Wenqing as the new chief of the secretive Ministry of State Security, as well as a new head of civil affairs, at the closing of a regular session of the standing committee of China's parliament.
Xiao, 59, who is currently deputy secretary general of the State Council, replaces Lou Jiwei, who had served as finance minister since March 2013. Xinhua did not say why Lou is stepping down, but analysts and policy advisors mentioned age.
The reshuffle should have little impact on fiscal policy, which is expected to be supportive in 2017 as the government leans more on increased spending and tax cuts to support growth, the analysts said.
Last month, President Xi Jinping said China will maintain a pro-active fiscal policy, adhere to prudent monetary policy and keep reasonably ample liquidity while focusing on controlling asset bubbles and controlling financial risks.
China's current fiscal deficit target is 3% of GDP, up from an actual 2.4% in 2015.
"The fiscal deficit is likely to expand further this year," said a government economist. "Monetary policy could still be accommodative but the effectiveness of monetary policy is falling."
Some central bank officials have said China has room to raise its fiscal deficit ratio to between 4 and 5% to more effectively boost the economy.
Policy insiders expect Xiao to continue fiscal reforms, but President Xi is seen as calling the shots in setting the key economic and reform agenda.
Top leaders and policymakers are expected to map out the agenda for 2017 at the annual Central Economic Work Conference, expected in December.
Risks posted by China's growing debt and red-hot property market have touched off an internal debate over whether China should tolerate growth as low as 6% in 2017 to allow more room for painful reforms.
Lou has been pushing fiscal reforms under which tight controls have been imposed on new local government debt issuance to help ward off financial risks following a borrowing binge since the global financial crisis. Local governments have been allowed to swap high-cost maturing debt for lower-cost debt, under a program that was kicked off in 2015.
China's overall debt has jumped to more than 250% of GDP from 150% at the end of 2006, the kind of surge that in other countries has resulted in a financial bust or sharp economic slowdown, analysts say.
IMF has warned that the high corporate debt ratio of 145% of GDP could lead to slower economic growth if not addressed. Last week, Lou said in written comments at a forum that China is actively pushing reforms on property taxes as it overhauls its fiscal system. But policy insiders said the tax is unlikely to be rolled out any time soon due to debates on its economic impact.
However Xiao Jie is no rookie in fiscal policy. Serving in China's finance and tax system for 29 years, he has stood out as a long-term advocate for tax reform. Likewise a most colorful insight into the man catapulted into the high profile job comes from one of Beijing's local news agencies.
Buried among the references to being "very hard-working", and having "lots of self-discipline", a story about Xiao's virtues has been making the rounds.
Apparently he only smokes cheap cigarettes - the local brand Zhong Nan Hai - so that he can reject anyone trying to bribe him with a more expensive variety. It's a tale that should go down well amid the current anti-corruption drive that President Xi Jinping has been leading,
However it is also known that there is a power struggle between President Xi Jinping and Premier Li Keqiang, and this could be one of those consequences. In effect it is believed that President Xi is consolidating his power ahead of next year's party congress - and while he does that, his focus on reforming the economy may not be topmost on his mind.