Argentina looks forward to a good relation with president Trump, who is no longer "candidate Trump"
Monday, November 14th 2016 - 07:31 UTC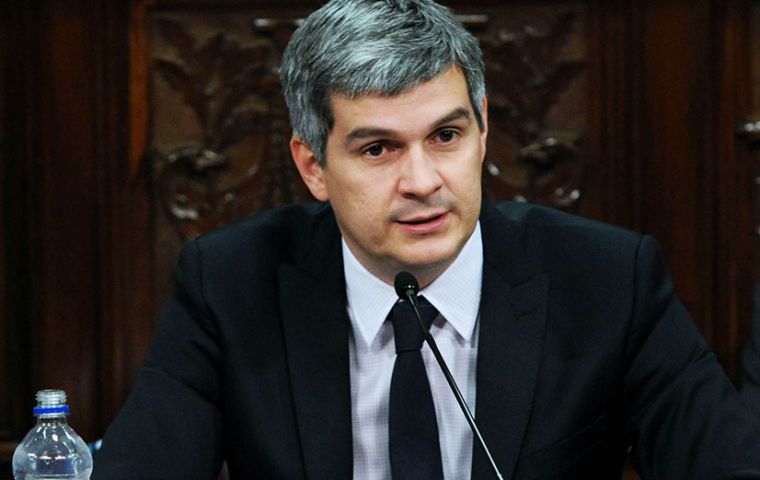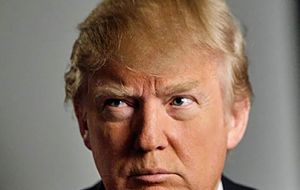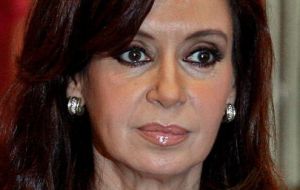 Argentina has an excellent relation with the Obama administration and this will be the case with a government led by Trump, pointed out Argentina's cabinet secretary Marcos Peña adding that the first signals from the elected president are positive since he is moderating his electoral campaign speech.
Peña was interviewed over the weekend by a Buenos Aires radio following on the fact that the administration of president Mauricio Macri in effect has excellent relations and support from Barack Obama and foreign minister Susana Malcorra openly supported the defeated Hillary Clinton.
"This year has been very significant in improving relations with the United States, contrary to previous years when we were used to a foreign policy which was simply an extension of domestic policy" said Peña adding that the "dimension now is between two States, no matter the color of the governments in office".
"We have an excellent relation with the government of Obama and will have a good relation with the administration of Mr. Trump", because the first signals of the elected president "are positive, since he is moderating his speech".
However the Argentine official was cautious in advancing further comments because "it is a moment of prudence" and "let´s not forget Trump has been very offensive, and we hope that the president will be much better that the candidate".
Peña said that Trump's victory can be explained because of "an uncertain world, which will be even more uncertain this century, as unexpected facts and situations emerge, which is having a strong impact on democracy overall". He added that "society is changing, there is fear, but institutions and political proposals remain strong".
Regarding domestic policy, the cabinet chief underlined the "good working climate in the government team, no tensions among officials" and besides "we have the most valuable economic team Argentina has enjoyed in years, mainly because it does not depend on an only person, but rather in a team of experienced and respected officials, both inside government and outside".
More specifically on former president Cristina Fernandez, Peña admitted that in effect "she has a 40% positive image, although her credibility is in the range of 24/25 points", according to the latest opinion polls.
"This can be understood because people look for references, and the lady is a reference for a percentage of society, a portion which feels hurt and has a particular vision of the world, and how is works, and longs for a return, 'good old times', but this is more emotional than rational, and this is because the previous government exploited that way of thinking and concept identification, which whether we like it or not, belongs to the past".
Finally Peña said that the several criminal court cases faced by Cristina Fernandez should be addressed by the Justice branch with all the guarantees, transparency, in this case as in any other, but they should not last ten years for a definitive ruling.