Mexican cement manufacturer after deal building up Trump's wall
Thursday, November 24th 2016 - 20:19 UTC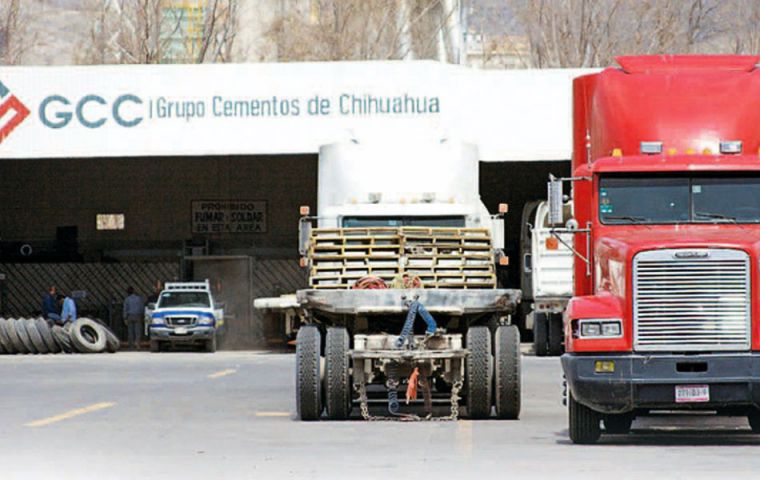 Mexican cement manufacturer Cementos Chihuahua expressed its interest in becoming a supplier for the construction of the border wall between Mexico and the US which has been announced by US President-elect Donald Trump during his campaign.
Fully aware of the "business is business" motto, the company sees Trump's proposal as a golden opportunity. "We can not be selective," said CEO Enrique Escalante. "We have to respect our customers on both sides," he added. The company, based near the international border, has 70% of its clients in the US and 30% in Mexico.
"For the business that we are in, Trump is a very good candidate for the industry," added the company CEO, in reference to other projects announced by the real-estate developer turned into politician, such as roads and airports, or other ventures in the areas of energy and oil.
"Thinking about the interests of Cementos Chihuahua, it would be better for him [Trump] to finally fulfill his promise and make the barrier high, thick and of reinforced concrete," Escalante explained.
The desert border of Chihuahua is one of the areas where there is no wall since a 50-degrees heat acts as a natural hindrance. Some 8,000 migrants are said to have died in the last 20 years trying to cross down this strip. One third of the three thousand kilometers border between both countries already has a metal fence since the 1993 under Bill Clinton.
Cementos Chihuahua is listed on the stock exchange but does not enter the list of the top 10 Mexican cement companies. It is owned 23% by Cemex, the absolute market overbearer.