Uruguay expects 10% increase in international tourist arrivals this summer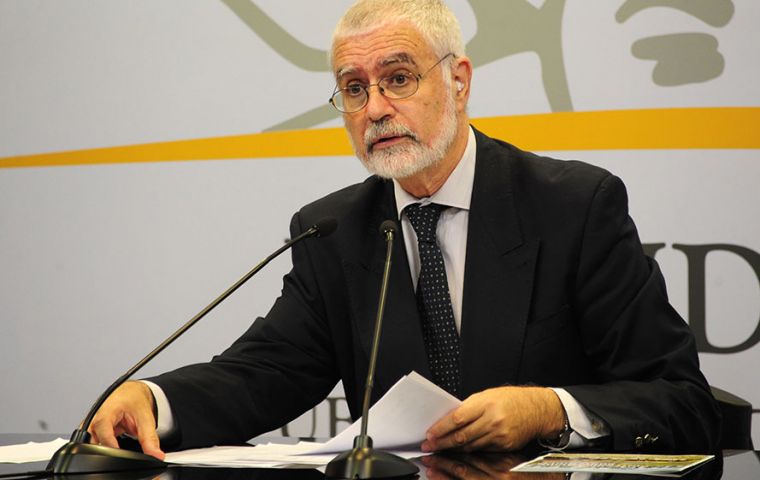 Uruguay's deputy tourism minister said that based on current trends the number of international tourist arrivals during the current summer season, which peaks in December and January, should rise by more than 10%.
"If the current trend of a more than 10% rise in tourists continues, the season is going to be better than last year," when the number of visitors amounted to 1,175,000, Benjamin Liberoff told reporters at an event in which the Tourism Ministry outlined its strategy for the 2016-2017 summer campaign.
Last season, Uruguay experienced an 18.5% increase in the number of foreign visitors relative to 2014-2015 and the tourism industry brought in a total of US$785 million.
The goals for this season are to bolster the country's brand presence in its main target markets - Argentina, Brazil, Paraguay and Chile - and increase the number of arrivals from each one, Liberoff said.
To achieve those objectives, the ministry has been placing greater focus on an online positioning strategy in recent months.
Tourist arrivals from Argentina are up 25-27% compared to 2015-2016, a very encouraging sign considering that people from that neighboring country accounted for 72% of foreigners vacationing in Uruguay last season, Liberoff said.
The deputy tourism minister also pointed to a 6% increase in the amount of arriving Brazilian tourists, which is also promising since their numbers had declined by 20% at the end of last season.
Liberoff also highlighted growth in the number of Chilean tourists in October, although he cautioned that it remained to be seen if that was the result of increased travel options between Santiago or Montevideo "at a reasonable price" or just a one-off phenomenon.