Peruvian ex First Lady must face charges before taking job as FAO representative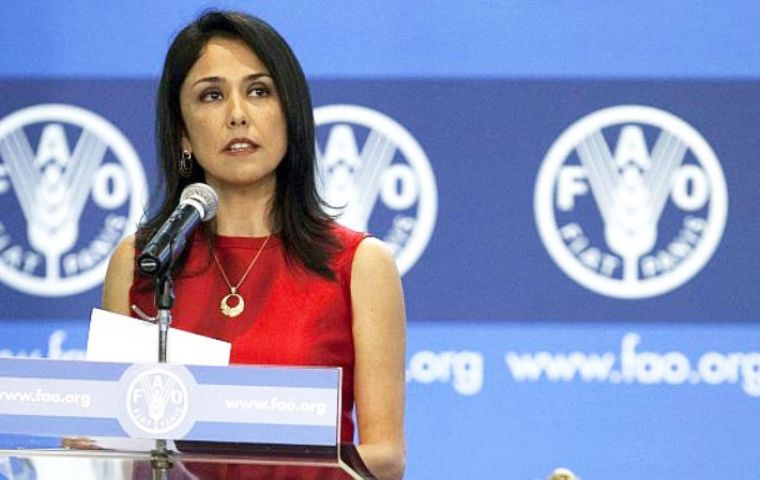 The United Nations has postponed the promotion of former Peruvian first lady Nadine Heredia to a key post in the Food and Agriculture Organization, FAO, in Geneva amid a money laundering investigation. The Judicial branch of Peru ordered Heredia to return to the country within 10 days after she left for Switzerland for several days to begin her role as the FAO's Geneva director.
The UN which made the decision to promote Heredia prior to the high court's order, on Monday said her ascension would be delayed as she is being investigated for alleged corruption and money laundering in connection with the financing of her husband ex President Ollanta Humala 2006 and 2011 presidential election campaigns, Grupo La República reported.
The United Nations said she would remain an FAO employee but she would not take her post until the corruption investigation concludes.
Roy Gates, Heredia's lawyer, said the court's ruling was appealed before a deadline passed, adding that Heredia is working with authorities. After meeting with judicial authorities and prosecutors, Gates on Monday said he could not reveal when Heredia would return.
"As always, Mrs. Nadine Heredia will continue to collaborate with justice, there is no problem with that" Gates told reporters. "I think no one can doubt it. She demonstrated a collaborative attitude towards this type of procedure".