"You lot can sod off", ex Top Gear Clarkson Xmas greeting for Tierra del Fuego
Monday, December 26th 2016 - 04:08 UTC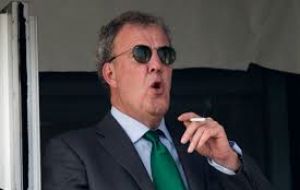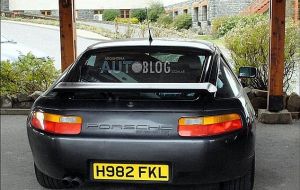 Jeremy Clarkson, the ex leading star of one of BBC's most successful programs, Top Gear is back again squabbling with his not so generous hosts in the extreme south of Argentina. A veteran provocateur which feeds into British nationalism, this time in his Christmas greetings he had a special reference to Tierra del Fuego from which he was chased away in late 2014.
Jeremy twitted: "Happy Christmas to everyone. Except the Tierra Del Fuego people of Argentina. You lot can sod off." Jeremy Clarkson (@JeremyClarkson) 24 de diciembre de 2016.
The reference dates back to October 2014 when Clarkson and his Top Gear were stoned and chased out of Tierra del Fuego, having to take refuge in neighboring Chile. It was the last leg of his Patagonia experience, but one of the vehicles' plate number was interpreted as a provocation and direct reference to the 1982 Falklands conflict, H982 FKL which triggered the reaction of Argentine nationalists, supposedly 'financed' by the government.
The incident led to an official complaint presentation by then Argentine ambassador in London, Alicia Castro, requesting formal apologies from Clarkson. BBC finally ruled it was mere "coincidence" and the Top Gear star argued Argentine authorities were after "political gain" from the incident. Likewise it was never clear whether the selection of plate numbers was in effect "passive" or "active".
However despite surviving the incident, the impetuous Clarckson finally left the program Top Gear and BBC because of another incident with members of his team.