Falklands: spectacular display of helicopter capability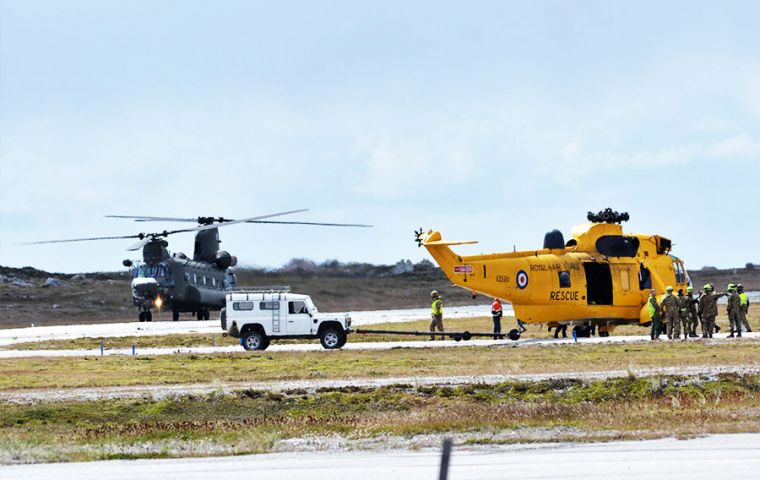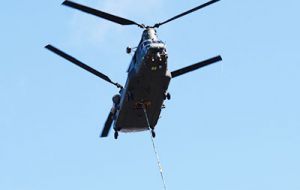 Falkland Islanders were able to enjoy a first class display of chopper capability when a military Chinook transported from Mount Pleasant to Stanley Airport the decommissioned Sea King Search and Rescue (SAR) helicopter donated to the Falkland Islands Museum and National Trust by the UK Ministry of Defense.
The event took place last Saturday at mid morning when the Chinook and the Sea King approached Stanley and followed a route that took them past Victory Green, to finally land at the airport.
At 11:30am, after being unloaded and maneuvered, the Sea King was formally presented to the trustees of the Falkland Islands Museum and national Trust by the Commander of British Forces South Atlantic Islands, Commodore Darren Bone RN.
Visitors were able to watch the ceremony from the airport car park. Visitors also had the opportunity to view the Sea King and the Chinook, which remained at the Airport until 1.30pm on Saturday.
A statement from the Falklands Government noted: "The people of the Falkland Islands welcome this very generous donation, as the Sea King helicopter has a long standing service to the Falklands, and will be an iconic addition to the Falkland Islands Museum and National Trust.