Argentine-Chilean Antarctic inspectors check BAS Rothera base
Sunday, February 26th 2017 - 09:19 UTC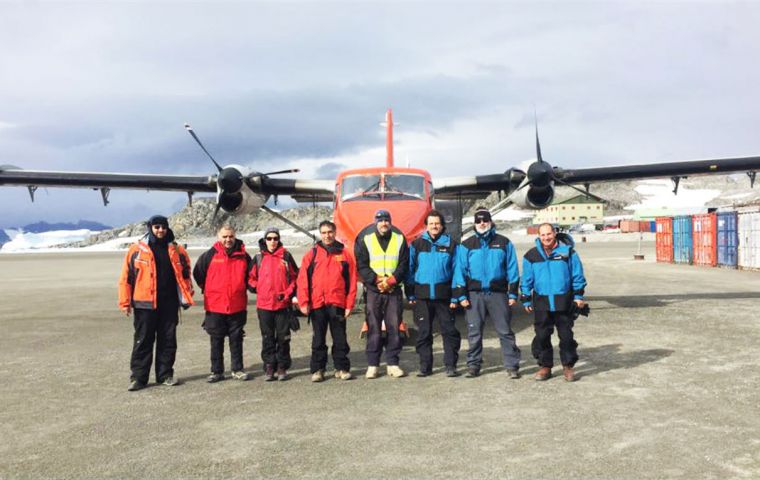 A team or Argentine and Chilean experts have visited Czech and British bases in Antarctica as part of the routine inspection of environment and security operations, in the framework of the Antarctic Treaty. The Argentine foreign ministry reported that the inspections took place for the second consecutive year between 19 January and 25 February.
They are sponsored by Antarctic Treaty Article VII and 14 of the Antarctic Treaty Protocol referred to protection of the environment.
The current tour started at the Johann Mendel Czech base and finished at Rothera base, which is operated by the British Antarctic Survey.
The routine inspections look to promote objectives and application of the Antarctic Treaty and Protocol and cover mostly issues related to the environment as well as safety and security operations.
The tours also enable inspectors to observe the functioning of the Antarctic program and bases of different countries.
The current joint tour was agreed by the Argentine and Chilean governments, giving continuity to a process that also involves all the countries members of the Antarctic Treaty.
According to the Argentine foreign ministry report the bi-national delegation was headed by the Argentine Antarctic policy department chief, Maximo Gowland and the head of the Antarctica Desk of the Chilean foreign ministry, ambassador Francisco Burgueño
The team received logistics support form Argentine Air Force aircraft operating from the Argentine base of Marambio.