Falklands' defense renewal with Israeli sophisticated equipment triggers controversy
Wednesday, March 8th 2017 - 09:58 UTC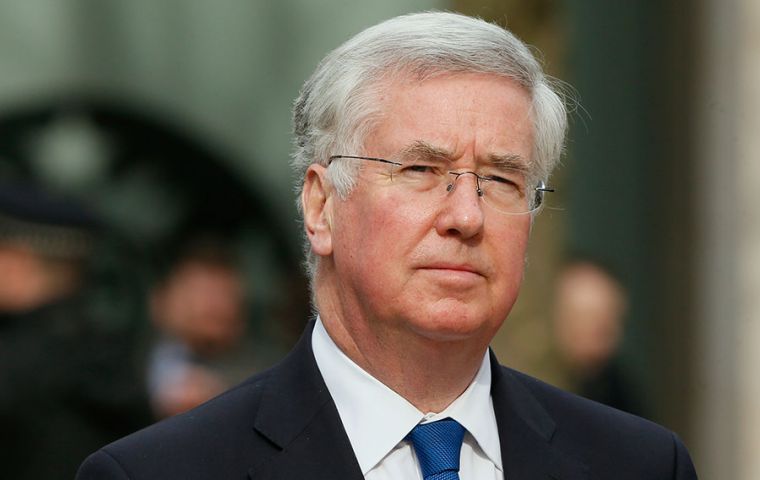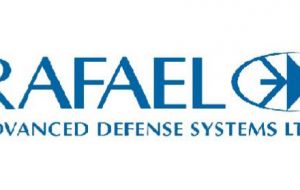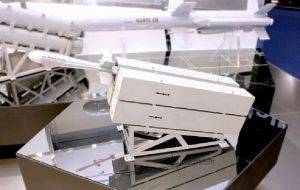 Britain has awarded £153 million (US$ 187 million) worth of contracts to equip the Falkland Islands with a new ground-based air-defense system known as Sky Sabre, the Ministry of Defense has confirmed, according to Defense News.
In 2015 Defense Secretary Michael Fallon announced Britain will spend £280m over the next 10 years on renewing and beefing up its defenses of the Falkland Islands. Among the updating was installing an enhanced communications system at the military headquarters at Mount Pleasant as well as putting in place plans to replace the Rapier air defense missiles when they go out of service towards the end of the decade.
The clutch of deals agreed around the turn of the year but only now becoming public includes award of a contract by the British to an Israeli company to supply a key battlefield command-and-control network to defend the Falklands. The main contract award, which the MoD valued at £78 million (US$ 95 million), was signed in January with Israel's Rafael Advanced Defense Systems, to develop a battle management, command, control, communications, computers and intelligence (BMC4I) network.
Missile builder MBDA and surveillance radar supplier Saab have also been awarded contracts to integrate other, already ordered, ground-based air-defense system elements into the BMC4I.
Rafael, with help from UK partners Babcock, will supply its Modular, Integrated C4I Air & Missile Defense System and associated equipment in a development and manufacture phase likely to be completed around 2020.
Babcock will provide a proportion of UK based activity including: synthetic based test and integration facilities, project management and hardware procurement. The percentage of UK work content on BMC4I is put at 40% with the remainder coming from Israel.
The requirement is to deliver a ground-based air defense (GBAD) capability along with an initial support solution for up to 5 years. As part of the agreement, Rafael will serve as key systems integrator, including provision of communications links and integration with existing in-service communications infrastructure.
The Israeli's secured the deal on the back of delivering the best technical solution for the best value for money, said an MoD official. Nevertheless, industry executives in Europe reacted angrily to the award of the BMC4I system to the Israeli contractor.
Doug Barrie, the senior air analyst at the International Institute for Strategic Studies think tank in London said he was puzzled by the decision.
"At least on paper this looks like a sensitive area to award to a non-NATO or non-European partner. I'd have thought the government might have wanted to stay closer to home with this technology, as it arguably comes into the territory of sovereign operational capability," said Barrie.